UnBothered
2021-06-03 05:11:28 (UTC)
How Sweet
Kam called me on his 45 minute break i missed it the first time he called me but then I called him the second time and he picked up. We talked until, he had to go back to work which wasn't very long but it was sti nice to talk to him like it always do. I asked him when are we gonna video chat face to face. He either hasn't responded to it because he was busy or he just didn't see the message. I'll ask him again. I also wouldn't mind seeing him in person and the good thing is we don't live so far apart. We actually live in the same state and city but different areas but he says he doesn't live far from where I stay. You know what that means. 😏
But I still don't want to feel as though I'm moving to fast or getting attached to the guy and im not because I'm still single and always ready to mingle.
Also we're going to the Aquarium on June 19 and I'm so excited in Georgia plus, we'll be staying in a hotel over night and I can actually get in the pool and use my swimsuit for something good this time.
Speaking of swimsuits I saw this sunflower swimsuit on Amazon and it's just so cute that I have to get it I added it to my Amazon cart along with some other stuff that I probably won't get until, I start actually working and getting paid. But that I know I really want. I also got this floral swimsuit that goes over your swimwear and its also sunflower because I love sunflowers and I wanna get that as well. I'm so excited I can't wait. I'm really excited to see some penguins though. Their my favorite and maybe even polar bears but mostly penguins. I just love how they walk its so freaking cute. I can't 😍.
I'm really craving for hot cheetos right now and even though I don't eat hot stuff hot cheetos isn't really hot for me. I ate a whole bag once in like 2 or 3 days. And without me drinking water. Half of the time. And my eyes didn't even water like they normally do when I eat hot stuff but this I'm craving and I hope I get tonight.
I went to the appointment today to finish some paper it took a while but I got in and got my pass because you need a pass to get in the entrance. And I signed some paper works and did some finger prints. At one point I got lost and didn't know what the lady was talking about when she said health insurance but she was asking if, I had health insurance or not and I felt stupid then. My mom always make me feel stupid when I ask her certain things. I mean yes I'm 22 and all and I " should know this stuff by now " but weren't you the one to tell me that if, I had any questions to let you know.
And then that's when I'll feel sad and start downing myself because I ask such stupid questions that I should already know the answer to and I'll cry and " get in my feelings" like everyone would say because I'm to sensitive. Like, I already not know that.
Honestly, next time if, I need a question with something I'll just look it up on Google so I won't look dumbfounded or stupid in the face.
- A
---
Ad:2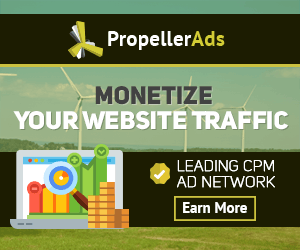 ---