Life through my spiritual eyes❤️
2021-06-01 09:26:00 (UTC)
Maybe it's my witchy magic ❤️
I don't love casually.
When I love, it's fierce.
It's my soul ripped
wide open and raw.
It's my whole heart on display.
It's all I have and
everything I know,
handed over to you, like a gift.
And I hope you unwrap it gently
Good Morning!☀️
Such a beautiful morning! Already warm out. Despite the Maple Leaf's losing, I am still in a good mood lol. I woke to a text this morning with a GIF of one of the Leafs on the golf green lol. Smartass lol. I woke around 4am because I heard a car idling. I went to my window and seen a car idling just at the curb in front of my house. It sat there for a few moments then I heard sirens, at that point it sped away, odd. We do not have a high crime rate in this area thankfully but crime happens everywhere. I always lock my doors but sometimes that's not enough. I do have protection here at home and I am licensed to own and I do have my Fire Arms Certificate but I do not like having one here and have debated on turning it in. It must not have phased me too much as I fell asleep again right away lol.
I text with the guy I met yesterday, He needs a name, let's name him K. He told me he had a wonderful time and how he did not stop smiling all through work last night. He said I was so much sweeter in person and that my nervousness and shyness were adorable lol. He said my eyes are much more crystal blue than they look in pictures and videos. My eyes always change shades of blue. I go from a standard blue to a crystal blue almost icy blue, usually, it's depending on my mood but more so lately they are staying crystal which can happen during spiritual awakening which is something I have been going through. My aura has actually changed colors through it as well. We talked about the stress he was dealing with through work and he had told me he felt so much calmer about it when he actually arrived at work last night. I said "Maybe it's my witchy magic" haha he said "It may be, but I think you are a very calming nurturing woman" aww lol. He was really sweet. But then he asked me if I practice witchcraft haha, absolutely not lol. I still do not know where my head is with this. I am still trying to figure things out and I do not want to make a decision during retrograde. He's an amazing guy and yes the attraction is there and we get along flawlessly and he makes me feel really special but I am still healing so I am taking my time. I was asked by a subscriber if he kissed me lol, yes, he did, a few times. It was actually very sweet. He actually asked me to go golfing with him. He's big into golf. I have clubs but I am not that great lol but it's fun! He offered to teach me. I said dibs on driving the cart if we do lol.
I have some errands to run today and going to go for another walk in the park. I have so much energy lately so I may as well take advantage of it lol. I am feeling SO much stronger and focused on my goals. I am pushing myself even harder. I just need to fine-tune my eating. It's been good but not good enough lol. Think I will drop my best friend E off a coffee at work too. I miss him! the butthead lol.
Ok, I am off!
Have a wonderful day all!❤️
---
Ad:0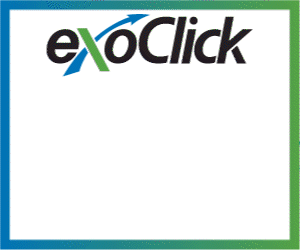 ---