Life through my spiritual eyes❤️
2021-05-31 09:57:00 (UTC)
Just babbling ❤️
"One thing I realized is that everything ends up working out. Sometimes even better than you can imagine. Remember this when you're in a hard place or feel like you're being challenged the most. Believe in where you're heading and look towards the bigger picture"
~~~~
Good Morning!☀️
I slept incredibly deep but do recall one dream. It was beautiful. I was sitting in a field of lilac. If you know me, you know those are my favorite garden flower. I did study dream analysis but this one kinda stumped me. I know seeing flowers in a dream represents happiness and spirituality but the lilacs stumped me. So I looked both up.. If you see flowers in a dream this can indicate that you will encounter happiness in life. To see a bunch of flowers is symbolic of spirituality and perfection. Your dream could be an expression of joy, love, and being content in life. For the lilacs, Lilac in a dream is a sign of future changes in personal life, the anticipation of big feelings, and an exciting love affair. According to the dream book, to dream of a blooming lilac is a sign of positive emotions, receiving pleasant news or surprise.
Either way, it was a beautiful dream. I just remember lilacs as far as the eye could see. I woke to feel really good and hopefully that carries on. I am off today and meeting someone for coffee as I mentioned yesterday. We decided to leave the dogs at home as he is driving an hour just to see me. Makes me feel special he was wanting to make the drive. I will pick up my own coffee on the way as will he. He offered to get both but I think it's safer to buy my own. While he seems very genuine and real. I don't feel comfortable taking one from someone I just met. I know we met in person before but still lol. I am really nervous lol. Feels so weird meeting someone after being off the market so long lol. I am excited and gave myself a pedicure and hair and face mask last night lol. I bought new makeup and finally splurged on my favorite perfume lol, good day to try it! lol. My hair is sooo long. With this pandemic, I have not been able to have it done but I have trimmed it myself and it looks really good this length and this color. It's turned into a gradual balayage blonde/light brown.
I am just babbling about nothing really, can you tell I am nervous? haha.
I hope you all have a wonderful day!❤️
---
Ad:0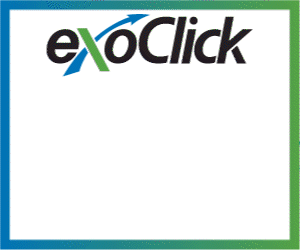 ---