Life through my spiritual eyes❤️
2021-05-30 09:25:00 (UTC)
The most incredible experience ❤️
Listening to: Perfect - My Darkest Days
~~~~
"One day you will wake up and all of a sudden the weight of the last few weeks, months, or even years will be lifted off your shoulders. You can't control when that day comes, all you can do is stay strong and trust that it is coming."
~~~~
Good Morning!☀️
It's a beautiful day outside and supposed to be a warm one. I slept until 8:45am. Sundays are my sleep-ins. It felt so good. The above quote has never been more true and hits closer to home today. I hunted for the perfect way to express my experience I will describe in a few. My evening was quite but good. I had a long conversation last night with my girlfriend, then my best friend E and it felt good to just talk. My girlfriend and I did a past cleansing ritual. I've carried the weight of the world, from childhood, and every relationship and circumstance worth of weight of trauma done to me that's not mine to carry anymore. I had to forgive them to set myself free. I went to bed and had THE most incredible experience in the form of a dream. I was moving, I was packing suitcases but they were lost in transit. That, I truly believe it was my angels helping me by packing up my past and letting it go. I also believe the cleanse worked. I woke to feel the weight of the past lifted and I felt like life is mine, to make what I want it. feel this experience will change me, for the better.
I also decided to meet someone tomorrow for coffee and to walk our dogs in the park. It's time. Life is short and I want to be happy. We have been talking for a little bit and I know he's an upstanding person and it's time. We have had great conversations and a few video chats. We did talk about all our past relationships but in all honesty, those memories are fading as they all seem like a lifetime ago. I have grown so much in the past few months. So it's set. I did not meet him online, we met in person, briefly, If you read back, you will know who I am talking about lol I just decided this morning and let him know. It's just coffee in a public place while each walking our dog lol. To say I am nervous is an understatement lol, He's very attractive and seems so down to earth and my quirks don't scare him. In fact, he's very intrigued by my spirituality. I know many do not share the same spiritual beliefs I do and that's ok.
Today? Few errands and running to E's today. My girlfriend is actually moving here next weekend. I am excited we will be able to get together. We plan to, lots. I want to take her to the cottage too. Speaking of. I had another video chat with my cousin yesterday and it looks sooo good. So excited to see it in person soon!
Ok going to go, have a wonderful day!❤️
---
Ad:0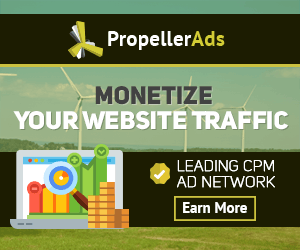 ---