Scream Above the Sounds
2021-05-20 08:47:15 (UTC)
Unchanging, Everchanging
University officially finished for me yesterday. Technically it finished last week but I was given some extenuating circumstances due to covid. My last submission was to take some 'action' shots for my photography portfolio, which isn't exactly thrilling to me. I appreciate art, pictures, music and all that jazz but the photography module just felt like a slog to me. It felt pretty cool messing about with a Canon 750D (DSLR) but I would never have any desire to pursue something like this. I had to take 3 'action shots' for my submission, so me and my dad went for a drive and looked for something we could find. We settled for a bunch of people sailing and there was some really strong winds that evening so the shots actually looked great. I'm yet to upload them as I've been either eating, playing video games or sleeping, priorities right? but I'll probably submit it today and then it's over and done with. It's a great relief for uni to be over. It's been a damned year with covid, lecturers not responding in a timely fashion (or at all sometimes!) and I dunno, it's been unforgettable. Enjoyable? Somewhat. I'm interested to see what year two has in store.
My dad also brought his bike with us that evening, just as an insurance if we couldn't find anything to take pictures of, I could quickly snap him on the bike instead, which I did anyway. My dad has always been a keen cyclist, we used to bike ride quite regularly when we were younger; me, my sister, two of my best friends, we'd hit up various trails and it was a good day out. I kinda sleep on those memories a lot. My dad did a lot of me and my sister when we were younger, he still does now, the affection is just hard to capture, but I know he cares and that's enough. We were walking and talking and he suggested that I get a bike with my student loan, nothing as fancy as what he has though. My dad forked out on a bike which cost £750 or something mental, and I'd never do anything like that. I already have my eyes set on a graphics card that's going to cost almost a grand, and that fills me with dread, so certainly no mad expensive bike! It's an electric one, it's pretty cool, although it sounds like it's going to explode at any given minute. It sounded like he was reaching out to me, he wants us to bike ride together regularly because he feels he doesn't do enough of it anymore. He used to bike ride with my mum quite a bit, but she had a freak incident some years ago and broke her ankle and now she won't even look at a bike, the PTSD is very real there. I told him I would. I don't do enough for my dad and I figure it will be a good way for us to bond, and it's another route to fitness. Any excuse to get outdoors at this point, right?
I think more challenges await too. My relationship is becoming hard, we don't have issues with each other but I think timing and location is becoming a huge factor to deal with, for both of us. We had the conversation last night about meeting up this year and I just don't think it's going to be likely at all, which massively sucks. I think I've come to terms with this though, and she hasn't, so it's hurting her more and it's very hard to comfort her with a situation like this. It doesn't feel good to say 'It'll be okay' or 'We'll meet up ASAP' because it's not a promise I can keep with covid being a thing. I'm still not even vaccinated yet; I will be on Saturday but even then that's only the first dose. Apparently with the Pfizer I won't get the second for another 12 weeks. I just don't see any feasible way of us meeting this year and it does put a huge strain on things. My body clock is also normalised right now too, so it makes it harder for us to spend time together. We're currently watching through Season 2 of You (which I absolutely love btw and have developed a huge man-crush on Joe, don't @ me) but we haven't been able to watch in a few days now. I don't know. It's a scary thought and time I guess and I do often feel in the back of my head that one day she may just want to call it a day because this is going to be too difficult for her. I'd never question her feelings for me, she bends over backwards for me and I appreciate her so much but if she was genuinely feeling so fed up, upset and alone and that this was too hard for her to deal with. I don't know. It would be a hard conversation to have.
I did really want to get there this summer, it was top of my list. I don't have any plans for the summer now. Bike rides with my dad, possibly? One of my best friends is currently away working so I think when we gets back we'll have a big get together and have a few drinks. I just want normality, man. I want to get drunk out of my mind in a club like Popworld and sing 80s/90s music, I'm just ready for it. I'm supposed to be seeing a friend tonight, and then a few more on Saturday so hopefully these plans go ahead and it will be a nice distraction from anything that bothers me I guess.
The name of this entry is from one of my favourite pieces of music from FFXIV - https://www.youtube.com/watch?v=oHwTVFSrwlU
Edd
---
Ad:0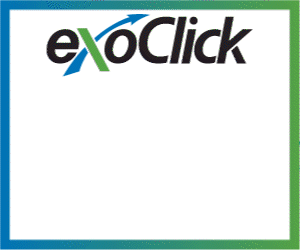 ---