Life through my spiritual eyes❤️
2021-05-18 10:51:33 (UTC)
Running on Caffeine and Tylenol❤️
Listening to: Glycerine - Bush
~~~~
I'm not perfect, but if there are any points given for caring about people with every fiber of your being and giving life all you've got every day, then I suppose I have a shot.
~~~~
Good Morning!☀️
Hot and sticky out but gorgeousss! haha. I woke with a killer headache, loaded up on Tylenol, and had a tea and after about 30 minutes it subsided thankfully. I managed to go for a walk around 7 and came home and showered. I can still feel a bit lingering so going to keep the tylenol and caffeine flowing for the remainder of the day lol.
I spent from 8am-10:30 running around. I received an email from a girlfriend who works at the women's shelter here. I often donate clothes and necessities there. In the email, she had mentioned that they are in desperate need of toiletries and shampoos, etc. I ran to Costco and bought a bunch of packages of toilet tissue and paper towel. I bought several books and teddy bears for the kids there, I then stopped at a couple of Dollarstores to grab a bunch of things. I grabbed shampoo, conditioner, toothpaste, toothbrushes, body wash, bar soap, deodorant, and q-tips. This Dollarstore sells all brand name items so it's a little hack for buying quality items, for less. An hour and a half later and a hatch full and back seat full of stuff I arrived at the shelter. I called my girlfriend and let her know I was there with some things. She unlocked the gate for me and I started unloading onto the doorstep. They were so happy. Made me feel good to do something for those who were in a similar situation as myself many years ago. I know how scary leaving a domestic violence situation can be so I want to help when I can.
I stopped by the grocery store on the way home and grabbed a few things I needed and now I am home and took another shower lol, all that running around was a workout in itself lol. I need to run over to my best friend E's and give him the items I picked up for him at Costco he wanted. He's working but I have his key haha, hmm, what can I do to his house? *insert evil grin* lol Otherwise, nothing pressing left for today.
I had some more dreams last night, two of which I remember lol, One was I won $60,000 haha, don't ask me how or where, I don't remember more than that lol. Second, well, was about someone and in that we had an in-depth talk. I woke to feel a bit sad but pushed it to the back of my mind as my head was pounding, still there, thankfully mild. I am running on caffeine and Tylenol haha.
Thank you for all the amazing feedback lately.. It truly means a lot❤️
Going to go finish my tea and head back out.
Have an amazing day!❤️
---
Ad:0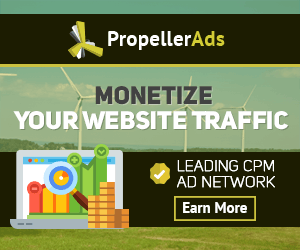 ---