Experienced Life
2021-05-11 00:46:06 (UTC)
Overworked 😤
Worked way too much for my case this week. 15 then 11 hrs just in two days? Yuck!! But I did do great this week. Resolved a network issue that no one could fix. Not even the Engineer from that company that is supposedly the experts on these Juniper devices couldn't fix it. But yesterday, I took a shot and spoke out and... it worked. I'm so ready to polish that participation medal but alas, it's not coming 😫.
Instead, today I feel so good for fixing it and hopefully no more long ass hrs of working for at least this week. I still managed to get my first crossfit done yesterday. I just went to an earlier class to do it. So now it's sort of back to normal and I once again get to get up early (not early bird early) and have my coffee in bed while I type this out and just have my zen moment.
Not much luck on the dating site. I haven't gotten any responses from the ones that liked me. Reached out to some of them but I get it. This is one of the things I did believe was true when I was watching that YouTube guy called Better Bachelor. He did say there are women out there not intending to date but just wants to feel validated for getting likes. I can understand that and it's safe I guess. Feeling validated with likes but not actually going on dates. I guess with the pandemic, it's as good as they can get for now without getting themselves in danger from getting sick or not having to worry about dating the weirdos. On second thought, I may be a weirdo myself. hehe 🤪 Yipes!!
Not much longer before I take my baby in for a mod. Regearing it and they will have to keep if for about 3-4 days they say. Then I have to drive it slow for 500 miles. No 4x4 and I can't go above 60 mph. That's 97 Kilometers per hr for the rest of the world that is doing it right and is on the metric system. This means that I can't go camping the week after. It's sort of a special one and it's an "adult only" camp. So although I don't attend them anymore with my friends, I was going to go this year. I don't usually go because some of these people are angry drunks so I just simply avoid that kind of stuff.
So another pretty much dram free day. I'm starting to sort out my stuff I brought back home from my cubicle. This is one of the things I used to have at my desk. I think it's a neat way to eat these instead of just in a bag.
https://www.amazon.com/photos/shared/3UMwJw4hS5qh0_6avtGoEQ.Gt1QVbecu8JgDoCyXkpUlU
That's it for now. Need my 2nd cup of coffee then off to my first telework mtg.
---
Ad:0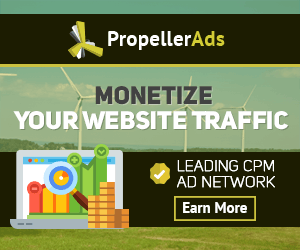 ---