Margaux's Photo Album Playlist
2031-08-14 14:05:00 (UTC)
Fifty Shades of Grey: 5
« Prev | Next »
Alright pencils down.
Please take your final exams
to the back of the classroom.
Final grades will be posted in two weeks.
- Hey, you all good?
- Yeah, why wouldn't I be?
- We are so partying tonight.
- Oh my god.
This is way too much.
No, we're getting exactly the right amount.
- All over my face?
- That's the idea.
- Wow, no Kate.
- Cab's early, lets go.
Ana, there's a package for you.
"Why didn't you tell me there was danger?
Why didn't you warn me?
"Ladies know what to guard against
"... because they read novels
that tells them of these tricks ".
That's a quote from Tess
of the d'Urberville.
Oh my god.
These must be from Christian.
I mean
These are incredible.
Wow, Grey.
Kate these are first editions
I can't, this is too much.
I can't accept them, I
have to send them back.
That's the cab, okay, are you ready?
- Are you really though?
- Yes, yes, very.
Lets get outta here.
Shots! Shots! Shots!
No holding back here girl.
- Did you do it all?
- Alright!
With my right eye closed and left handed,
I can get this in.
- What?
- I gotta pee.
- Okay.
- One, two...
- Where you going?
- I gotta go pee.
- Anastasia.
- Yep, this is me.
Sending back your expensive books, cause
I already have hard copies of that,
Thanks though, for the kind gesture.
You're welcome. Where are you?
Oh I'm in line, cause I
have to pee really bad.
- Anastasia have you been drinking?
- Yeah, I have Mr Fancy Pants.
You hit the nail on the head.
I mean the head right on the nail.
Listen to me, I want you
to go home right now.
You're so bossy.
"Ana, lets go for coffee"
"Ana, lets go for coffee."
---
Ad:0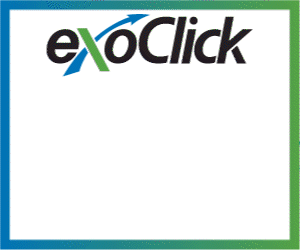 ---