Life through my spiritual eyes❤️
2021-04-28 17:04:00 (UTC)
Underneath your scars❤️
Listening to: Underneath your scars - Godsmack
~~~~
~Life is far from a fairytale but that does not mean you cannot write your own magical ending~
~~~~
Good Evening!🌙
It has been a wonderful few days.. I have been so busy during the days that they just flew by. Monday night I did not sleep well, tossed and turned a good majority of the night but managed to survive on caffeine Tuesday. I had a busy day and spent all of it out and about and spent some of it with my favorite little people, there was no time for naps lol. Last night I slept deep and woke feeling refreshed and ready to conquer the day. I had an appointment today and did a few other things, otherwise another day outside of the house. I am now home and relaxing.
I work Friday for a few hours then I am off until Wednesday so I am going back up to the cottage with my best friend as I am meeting again with my cousin and his friend, they own the renovations company. They have a price for me but they also have a few new ideas they think I will love. I told them I am up to suggestions on other things to do or to expand on any ideas I initially gave them. There are some changes I do not want because my Daddy made them specifically. I want to keep that part of him. My Dad actually built that place with my late grandfather. It has a very sentimental meaning to me and I will never sell it. I have agents calling or mailing me consistently about it. I am not interested. We are considering staying the night there this time as there are a few things I want to do. I cannot explain how excited I am for this summer. How I am excited to spend more time up there.
I had a really good reading with my friend who is a tarot reader. It was amazing how detailed she is in knowing things. She is also teaching me how to find my intuition within my cards. How to read them by how they make me feel. I am enjoying it. I also purchased some dousing rods. They are kinda trippy lol.
I appreciate all the wonderful feedback on my last few entries. I cannot believe the one was read over 60 times, wow! You all have been so kind. I find myself wanting to share more about my personal life but I am refraining from doing any of that for now. I am in a good place. A special thank you to my friend here who's always had my back and has always checked on me and just been there for me through the last few years. You know who you are Tacoma man haha. You are a wonderful friend.
Tonight? I am giving myself a pedicure and relaxing as tomorrow is another busy day! So relaxing it is, maybe a long bath and do some reading.
I hope you all have a wonderful night!❤️
---
Ad:2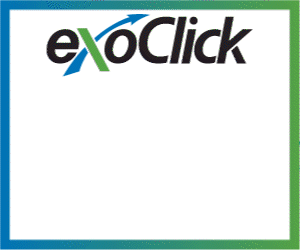 ---