kestrel
2021-04-25 20:23:09 (UTC)
Goals Reflection: April 2021
GOALS REFLECTION: April 2021
[Names and other identifying details have been removed to preserve privacy.]
The time is already late and I'm a bit on the tired side today. I'll be breezing through the details and just sticking with broad, generalized recollections.
SUSTAINABLE LIVING
The garden seems to be growing well at the outset of the season. Potatoes, radishes, and swiss chard are sprouting. Mmmmaybe the ginger is, but I think most - if not all - of it was eaten by wildlife. Should I put in more ginger, I'll be sure to have a cover first.
Just today I helped my soap partner with her garden. She's a lot better at it than I am, at least in terms of calculating soil composition and sprouting indoors. In my case, I pour in garden soil and humus, then put seeds in the ground wherever I feel like. She's much more meticulous. Well, pretty much every other gardener I've seen is more meticulous than I am. Today I saw it up close however, and it's reminded me that patience is a virtue best served cold. Something like that.
Eco-compound is currently in the midst of a successful Kickstarter campaign, and I yet again threw money at them. The online meetings have persisted. I would like to visit them this year, and so should check in with my supervisor to see if I can manage to schedule the sabbatical I had to cancel last year.
GAME DESIGN
My old "roll n' write" is back on the table again, after perhaps a year on the shelf. A game-designer friend of mine let me know about a roll n' write that released on Kickstarter, with a ridiculously-low success goal. That certainly seems within my reach. After being thus inspired, I re-did some of the graphical design like I had planned to do before the design's hiatus, and have already both seen improvement in the game and received some positive feedback on its current state. The rulesheet is next on the agenda. I would like to see this game hit KS before the close of the year. I think it can be done.
The animal-themed tile game has also maintained my interest. I created tiles not only for the animals, but for the houses, so the player both builds the houses and chooses the tenants and the rooms they'll live in. In general, this is coming along nicely. At the moment, it's a lower priority than the roll n' write.
Video game design isn't a high priority right now. When at the computer, I've been playing more than designing. I need to scale back on video game-playing in general. I'm mostly done with the videos of the car-racing game (I recorded material for an 18th episode today) and I think I should just stop the process after my last video is done. At most I'll have 20 of these completed for this iteration, and won't come back to making videos for this game again unless something truly excellent comes through with the base game.
INCREASED INCOME
While doing research with a coworker on a completely different project, I found some resources online that can assist me in creating more of an online storefront presence. This is all formative at this stage, so I'm not taking great strides forward at the moment. I see the potential, however.
Coasters haven't moved on eBay. I'm clearly doing something wrong. Speculation ranges from, "eBay ain't the place for stuff like that," to, "My coasters are shitty," to, "nobody wants to buy coasters like this unless they are wedding presents." Maybe it's all three and I need to come up with different products. I'll look into making wooden ornaments next, I think.
Day job is going all right. We wrapped a training at the beginning of the month, and we're currently in the middle of a second here at the close of the month. I've been busy. It's tiring.
FAMILY & FRIENDS
In general, the world (around me, anyway) seems to be socially reconnecting. Election season is well over, vaccines are being distributed, and people are wanting to be out in the sun. I'm reconnecting with a bunch of old friends lately.
A physical letter I wrote while at the shore on a mini-vacation made it to my Czechen pen pal. It took eleven days. She responded and mentioned she would send something back my way, and we can continue to correspond with actual physical letters and care packages. That'll be interesting.
Soap partner and I are friendly, but not physically-intimate, for now. I think it's better that way. We had a fun day today with lunch and working on her garden plot, and it was nice just to hang out and not feel any pressure or awkwardness about being naked together. Just not really into it now.
I assisted a friend with her move to a new apartment yesterday, and in thanks she gave me a "goodie bag" with lots of kombucha and dark chocolate in it. She seems quite excited about her new place (I would too, had I an apartment with a rooftop deck and a view of the city's nicest lake!).
The young coworker lady I frequently chat with came over one day this past month. We went out to my county ice cream joint, I showed her the community garden and my plot over there, and then we came back to the house. We designed and then cut her a coaster on the laser cutter, then played board games until the evening. It was a fun day.
I intend to visit family next month. A few of my friends have also agreed to make plans to meet up after I'm completely vaccinated.
HEALTH & WELLNESS
Earlier this month, in the space of less than 24 hours I had both my first of two vaccine shots, and a CT scan of my abdomen. Things went a lot smoother than I expected. I will call the clinic tomorrow and see what the CT scan results reveal. Surgery may be called for. We'll see.
I have my second vaccine shot in mid-May. After that, I will be visiting a couple friends, and then my family.
A brief trip out of town allowed me to have four days and three nights at the shore. I rode my bike on the boardwalk and shamelessly ate a LOT of pizza. On that Saturday, I also went to a karaoke bar and sang -Whip It- by DEVO (and I totally slayed it, man!). It was crowded that night, but I managed to park my ass on a stool out of the way, watch the billiards players, and drank a few gin and gingers before my song came up. After I was finished kicking ass, I was dismayed to see the DJ wasn't taking any more requests, so I left on a high note and rolled out. It was nice to receive compliments from complete strangers on how well I did. Karaoke was likely the highlight of the trip but every time I ride my bicycle on the boards, there's a rejuvenation I feel all the way down to my bones and I can do that for hours.
I like watching the birdhouses and the bird feeder in the back yard. In a phone conversation with my mother, I described it as the same feelings that emerged when I was on FB and was looking for likes and all that stuff. The folks who designed the features of social media really knew what they were doing, I gotta say.
Plenty of "private moments" this month. Must be that Spring is in the air. I also watched a lot of classic films.
Physical activity is balanced between the garden spot (it's within walking distance, and then walk maybe two dozen times back and forth with my water bucket) and the exercise bike. I'm feeling the conspicuous pain in my abdomen if I sit or lie down for long periods of time, so I am on my feet, even just standing or pacing, throughout the day.
TO SUM IT UP
Working hard. Kind of okay with being alone, since I have friends and family I can talk with and who show me they care.
---
Ad:0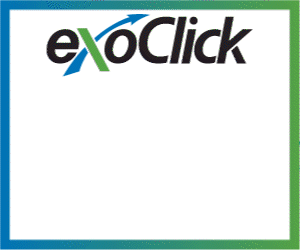 ---