Experienced Life
2021-04-24 13:08:51 (UTC)
Maderna shot update 🤔
So after gym today, the "clique" hung out outside of the gym discussing where to go for breakfast and just for chit chatting. Another of my friends got her first Maderna shot and she too said she felt crappy the next day. My friend that was feeling bad the day before is feeling fine now and she made it to the gym. So from my friends that I spoke to directly that had their shots, most of the ones that felt bad after was the Maderna shot. 2nd dose was worse. But for the most part, it was just a one day side effect so in the grand scheme of things, I guess that's not so bad. I didn't have a choice but the place I went to gave out Phizer shots and I didn't have any ill effects except for the feeling of having a bruise where I got the shot. That was the topic after gym class. So I post this just to say what's been happening around my little bubble of life. Take the shot, don't take the shot, not my business and not judging anyone. Your life, your call. I don't look at anyone any better or worse for taking or not taking it.
Anyway, today's class was fun. Slam balls, burpees, trx Superman, trx pushups, kettlebell swing, drop squats, penguins, leg raises, I got a pic of my gym. Got there early so I was one of the first ones in.
https://www.amazon.com/photos/shared/QVbCsYlUQxCgyIC92c-s_A.zenY1Ls0ocmWJUFUVWNZ97
After class, a few of us went to have breakfast and subject turned to the gym. One guy is really good and he is out there teaching people in class. He was already told once not to do any coaching to other members by the coach. I agree. I told him that in my opinion, he should just shut up and let the coach coach. If a member gets hurt while listening to this guy, then it becomes a liability. He disagrees. I told him I don't care really. Do what you do because I can only guide and control myself and left it at that. He wanted to prove something but I brushed him off and didn't carry on with it. Got better things to do than to dive deeper with someone like that.
Today, my meetup peeps wants to go to this place called Swabbies. It's near the Sacramento river and there is a band that today that plays classical music in the 80s, 90s, and 00s. Not really interested in music blasting, buku alcohol, and yelling just to talk to each other so I'll pass on that.
I can't believe next weekend is already our first group camping trip for the year. It's sorta already close to summer :) I better get my camping gear dusted off and organized for next weekend. I know we'll be too busy at work this week and I'd like to be prepared for camp and not rush packing next weekend.
---
Ad:0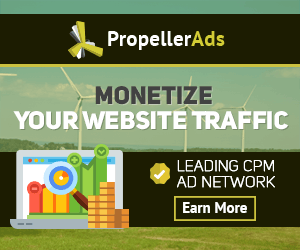 ---