Life through my spiritual eyes❤️
2021-04-17 16:11:39 (UTC)
Reconnecting with my bestie
Listening to - Save Your Tears - The Weeknd
~~~~~
"A strong woman looks a challenge dead in the eye and gives it a wink"
~~~~~
Good Evening!🌙
Was a wonderful day despite being in our 3rd lockdown. I slept in again lol. Til 9!! go me! I start back at work on Monday, blah..but it's a good thing I suppose lol. I did some garden work out in the front of my house. I got it ready for the mulch being delivered this week. Yes, it's only May but it's been so beautiful out that even my tulips have bloomed! My hostas are peeking out too. I love spring, kinda symbolic, new beginnings...and as Spring starts hers. I am starting mine. I will bloom right along with the trees and flowers :)
My new neighbors are moving in across from me. They have been bringing truck after truck by and unloading. I was carrying down a pile of sticks to my curb that I trimmed back and bundled for yard collection this week and the man who bought the house waved at me and walked over. He introduced himself and he asked what the neighborhood is like. It's a good neighborhood. Most everyone on this street is retired with the exception of my one neighbor beside me and a few doors down so it's nice to get another around my age. He was really nice, not bad on the eyes either lol, He looks like a stockier version of Shemar Moore lol. Anyways, we grabbed for a bit then said our goodbye's..He was really nice, a bit of a flirt too lol.
My best friend reached out to me. We have not spoken in a few months. He said he was thinking of me and wanted to reach out to see how I was. Odd how connected we are. He knew at that moment, I needed him. I told him I missed him and we should get together. He said "stay put, I am on my way over" haha classic E. He showed up with Starbucks and said "grab a coat, we are going for a walk" so we did. We ended up at a big park here and walked and just talked for hours while we sat at the dam.
So E and I spoke for hours and we caught up. He's been working so much but things finally slowing down. As we were walking back to the car he said "It's not unnoticed how amazing you look, you are killing this health journey" He asked about it and gave me some tips to fine-tune some things in my workout I have been struggling with. E is in impeccable shape. We committed to once this pandemic over, we will go back and finish my blackbelt level. He's a 4th-degree blackbelt. I may have to relearn quite a bit. He also offered to take me to his CrossFit gym. Something to look forward to. I am feeling so positive about the future.
Tonight? Just going to do some reading and possibly a bubble bath with some wine and maybe play with my tarot. Which reminds me. I have had so many spiritual happenings lately that I will write about later, first, I need to make dinner!
Have a wonderful evening ❤️
---
Ad:0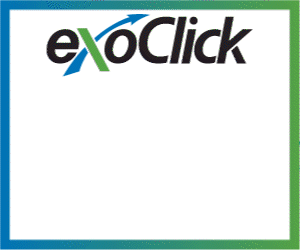 ---