Being Sam
2021-01-21 20:41:59 (UTC)
Teenage me was abit of a slut
I have laughed so much today!
We have MS Teams on our work laptops and it reminds me of the good old MSN days so much! I chat to a few people from work throughout the day and it's usually what keeps me from sending one too many angry emails because I work for a company that has employed ALOT of incompetent people. Chris is my "work husband" as he's dubbed himself (it's not a weird cheating thing either, I'm married duh and he's in a long term relationship and both Dean and his gf are aware that the idiot calls himself this) and he's probably one of my best friends since moving here (although if I said that to him he'd have a field day and tease me non-stop!) Anyway! I've been packing a little and found my bag of old photos from when I was younger so I sent him a few so we could laugh because I was a little chavvy in high school and did the whole hoop earnings, Morgan bag and hooch coat thing and we've laughed about it before because he was basically the same as me in male form and it's a little frightening how similar we were and are considering we grew up hundreds of miles apart. This lead to him getting his old pictures out and all we did today was send pictures back and forth and LAUGH. God I laughed so hard at some of the 2002 throwbacks and telling stories that we each remembered from the pictures. It was a good day and I really did need the laughs.
But looking at them and remembering half the stuff I got upto...it made me realise that I have definitely been selective with what things I remember. It's like I blocked it out, thinking I was the average teenager who got upto trouble but nothing too bad but as soon as I saw them pics and started talking about it and hell, reading my old diaries (paper!) Good god. There's no other way to say this but I was kind of a slut.
I pretended to be so much more innocent and "above it all" than my friends at the time and I didn't actually lose my virginity until I was 16, and always tell it that I waited 10 months with my bf and made sure I was old enough and sure enough and bla bla...but what I don't say is that I snuck out at 14 or 15 and went camping and ended up giving my first blow job to Oli Cook in a tent and it was AWKWARDLY BAD. I'd never watched porn, never been told how it was even done to be honest and was super clueless. I just knew I had to...suck it. I was drunk and it was SLOW and it was awful and I wasn't even dating him so I really don't know how we even got to that! But after that I went to house parties in the next towns over and let some guy called Nicky stick his hands down my pants (I'm not writing the F word it skeeves me out) ...I let another guy called Ricky do that too then dumped him for being a bad kisser. In year 8 I remember dating 6 different guys in 4 months while saying I was just living by "trial and error" and then there was Jay, who I fucking adored to be honest who I let put his hands down my pants again and again for about year, but stopped every time I came close to an orgasm because I was 15 and had no clue what was happened when my body felt like it was about to be thrown off a cliff. God. That's one of the biggest regrets you know, that I didn't let him get me off each and every time because I was too stupid to know what the fuck was happening and he was too self conscious to say "Sam, shut the fuck up and let me finish the job!" I put my hands down his pants alot too. Pretty much figured out how to do it and do it well with that guy and still we never went any further until I was about 17 and we were drunk at that 40th and he somehow came back to mine and basically JUST as things...connected? Ugh P went in V and not 3 strokes later he was all "fuck I shouldn't, I can't, u have a gf" man. That was a horrible moment. It was like closure in one way but the most horrific blanket of guilt fell over me at the same time. I hadn't known but I still think he was the same as me that night and just needed to finally give in to curiosity. That reminds me of when I was way too into that Avril Lavigne song though and I spent 2 weeks convincing Marc from Joeys school to break up with his long term girlfriend and be with me. He did...I was over the moon and then I kissed him and he was so unbelievably terrible at it that I pretty much binned him off there and then like an absolute bitch. I went back for "closure" 4 years later with him too. He was just as bad in bed as he was at kissing but I did really like his curly hair.
The whole time I was behaving badly, I was also on MSN...talking to Dean, showing him my new underwear sets (I've always loved good underwear) but trying to do it in some stupid look how pretty it is! Way when really...I was being a fucking tart showing a boy I'd never met my underwear. And what's worse? My best MSN friend was a Danish guy called Rune who I had vowed to marry at 30 because he was adorable and smart and he was going to be rich and look after me hahaha and I would show him my underwear too...to make sure I didn't look horrible or stupid :/ and until today I had genuinely blocked out that bit of information but Rune, who I still talk to everyday and who I did meet in person finally in 2016, reminded me and had a good laugh telling me it was all great for him! We both have no clue how he fell into the gay (but not really) best friend category but he did and he saw alot and he remembers alot and even though he's in a different country I feel so fucking awkward about it. He reminded me that although I showed the nice underwear sometimes, I never showed alot of skin or my body on only ever little flashes of the underwear whereas my then best friend flashed her actual boobs on a regular basis.
Shout out to chat roulette and teen chat. They saw alot of things from Chaz.
Anyways. It was all funny and a little scary to realise I was actually up to ALOT of things and now I'm slightly concerned my girls will hit 13 and become just as wild.
I can handle driving on the park and maaaaaaybe even a house party where they dress as a slutty nurse but I CANNOT handle them giving guys bjs or having a different boyfriend every week or writing in their diary that they snogged a guy "8 times" one night. It will hurt my soul!
---
Ad:0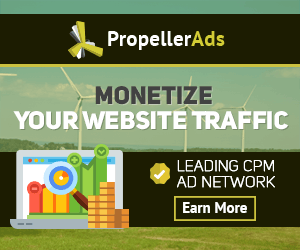 ---