kestrel
2020-12-28 12:55:49 (UTC)
Goals Reflection: December 2020
[any identifying names and locations will be changed for protection and privacy.]
GOALS REFLECTION - December 2020
OFF-GRID HOMESTEAD
There's a fair amount of rain and snow out at the eco-compound these days, so though I attend the online meetings they are not every week. I still set aside time for them in my personal schedule and see them whenever they do happen.
In emails back and forth with the community garden coordinator, I learned something pretty great. I asked him about a few raised garden "tables" that were left in one of the plots after this past November's clean-up. Turns out that they were built for people in the community who want to do gardening, but who can't do things like bend down, lift heavy things, and so on. So it's a way to make gardening accessible to folks in the community who would otherwise not be able to. I think that was pretty great, and replied to let him know I think he made a good decision.
Went over to the garden plot a couple times this month to drop off coffee grounds and food scraps. I just want to fortify the soil a little bit before it's turned-over. There's some leftover community-access mulch, so I scattered some of that across the entire plot as well. I've done a little research on plants I want to cultivate at that spot, and I'm leaning towards things I hadn't seen much of on the "freebie" sharing table or in what were given to me by my garden neighbours. So in a "U" shaped area on the perimeter of the garden plot I am leaning towards garlic, ginger, onions, and maybe even stuff like turmeric. In the center area, I'll plant a pumpkin plant. Maybe strawberries?
For these medicinal plants to succeed, I'll need to invest in actual potting soil, as well as some shade structures so the plants aren't in full sun all day long. There's time to research these between now and planting. Also, if the county doesn't do the tilling of the land, I'll need to coordinate that as well. Finally, fencing will need to be in my budget.
All of this assumes I will be staying in the same house, which I do think is likely. I don't think the landlords are going to sell, and in fact their younger son will be moving back into one of the rooms in the house and continuing the renovations. I have likely one more year in the same house, after which I may need to move on.
I don't think I'll be able to go on my sabbatical in 2021. I will need to discuss this with my supervisor, and see if any future planning would allow for it. I'll discuss this in more detail in a later section.
GAME DESIGN
Though I did not host a "secret santa" video game event this year, I participated in one hosted by someone else. It was well coordinated and overseen, and the project I finished for it is a decent one. More retro-arcade good stuff that I like to make and play, but this one also features my first efforts in a dual-stick control mechanism: one hand/stick controls the movement of the player, while the other hand/stick controls the shooting of projectiles. It's a spider-themed game, so the player moves a spider around the map, shooting venom blasts and webs at flies that wander round the screen. I'm pleased with the outcome.
When it comes to tabletop games, there are two projects I want to mention here. The first was an animal-themed dice-chucker and worker-placement game I made for my young nephews. I bought some dice that had animals on the die faces, and came up with a fun game with rules simple enough for my nephews to play on their own. I gave it to them Christmas day and we played a couple games. We'll see if they still remember it this time next month. :)
My other project is a map-making game, where players draw cubes from a bag and then use them as "energy" to draw certain terrain on a map. That's currently in the design phase or whatever, and I'm sending news of it round to gain feedback. I'm posting design entries online so other designers I've crossed paths with can comment on it.
There are a couple virtual tabletop design events happening, and I'm considering putting one of these designs out there for some critique and feedback. There's also my space-rescue-themed card and dice game still on my mind, though that one has fallen by the wayside for whatever reason.
INCREASED INCOME
Regarding the day job: Training finished on 21st December, and I've been vacationing ever since. I don't go back until next year, and I'll likely be working from home for most of that. I do think some expansion is in order, like finding ways to connect with potential trainees that actually want to be there - or finding a training course to deliver that's in higher demand. I don't have a solid answer to this at the moment.
I'm doubtful that I'll be able to go on my postponed sabbatical in 2021. The economy has been scuttled, my employer is one of the only agencies in the city with positive results to show for its efforts, and beyond that there's not really anyone else on staff who can do my job at the moment. Training someone to be my "training partner" would be nice, but within the current landscape that doesn't seem a likely possibility, at least for the first six months of the year.
So: the good news is that I'll be in demand as much as anyone else in the office. The bad news is that I'll be in demand as much as anyone else in the office.
Regarding soap: finished up a sandalwood-turmeric batch that smells fantastic and has a pleasant peach colour to it. Bars from this batch will go on sale, provided they cure well. Our recipe was adapted a bit to accommodate the supplies I had on hand and some of the bars (from the larger mold) seemed softer than those from the new molds I bought (which have a narrower profile). We'll check them out in a month.
Regarding laser-cut projects: My original laser-cut game board project was received very well, and when my customer sent me a photo of his family playing a game with it, I felt proud. The process presented numerous headaches and it was gratifying to see it used - and enjoyed - as intended. My skills and confidence grew considerably during that project.
I reached out to someone else who contacted me through my website, and may have another project worth a couple hundred bucks. He wants to buy a version of the game I've already made, along with another game design released by its designer under Creative Commons attribution. Beyond this initial contact, I finished a custom drink coaster project for one of my coworkers, and that more than paid for the supplies I purchased, leaving me with plenty more supplies for future drink coaster projects.
The coasters look professional and I can complete them quickly. They are a worthwhile avenue, provided I can find customers. A simple answer is eBay or Etsy.
FAMILY TIME & FRIENDS
I spent a lot of time consumed with the day job during the first two-thirds of this month. I still made an effort to reach out to friends and keep in touch, wishing them happy holidays and all that. It was to the point that I bailed on a couple invites, but I think that was due to either concerns about driving in bad weather, or with being in close quarters with people whose protective habits were unknowns.
I play online chess with a friend of mine a couple times a month. She still consistently wins, though in our last match it seems like I was punching above my weight a little. Maybe I just need a warm-up game to provide her a legitimate challenge? We chit-chat about life in between our turns, and it's refreshing. Penpal writing has persisted with two other individuals: one here in the 'States, and one in eastern Europe. I also sent letters to an old professor of mine (who's now the dean of her department) as well as another friend who sends me mail art from time to time.
I was expecting a pack of penpal stationery to have arrived before the end of the year. However, it's coming from Canada and due to various restricitions and prohibitions, shipping has been delayed. Based on communications I'd received about it, I'm anticipating it in February.
Also, a coffee delivery from Ohio is nowhere to be found. The tracking info had forecast its arrival on 14th December. A short time after that, it was annotated as being "In Transit (late)." Maybe I'll see that in January? I had intended to give it to my brother and his family for the holidays and obviously that didn't happen.
The romantic overtures from female friends of mine seem to have abated for the time being. That's okay with me. I'm fairly confident in the idea that I am not interested in more than friendships right now anyway (and I've never pursued friends with benefits).
My sister is currently estranged from the family. She split up with her second husband, and is now living with her first ex-husband (with whom she made two kids). She and my mother have had an almost-exclusively one-sided, financially-based relationship. As soon as my mother refused to keep sending her money, my sister cut her off. My mother is clearly upset about this, but is not accepting the role as my sister's "piggy bank." I doubt this will improve until my sister is with another man and her bills are being consistently paid.
FITNESS & HEALTH
I am currently on another vacation, this one being two weeks long. It's unusual for me to have two trips to the shore during the same year - at least, being so close to one another - but there are two things that make this possible:
- My initial trip during the Thanksgiving holiday wasn't so good for me, and
- I still had a LOT of vacation time left due to not going on the month-long sabbatical I'd planned for earlier this year.
This spot is much more to my liking (my "usual"), and this trip seems much more fruitful in terms of self-care. I am NOT drinking this time round. :)
I am spending more time simply walking along the shore. I've been here since late Saturday, and have biked two days and walked two days along the beach and boardwalk. I will go out later today for some geocaching, which I had planned to do last vacation, but missed. I watched the sunrise this morning, and then sent photos of it to my Czechen penpal, who visits the mountains -much- more than the shore, missing this spectacular view.
I've also seen a couple films lately and plan to see more in the next couple days. I watched several classic horror and thriller films this month, and just last night watched a documentary about a superbly-gifted musician and con artist named Ike White. In prison at a young age due to a robbery gone wrong, he was eventually paroled from a life sentence and was back to performing through the '70s and '80s until 2014, when he died from suicide. At that point, his widow opened up his archives. Turns out he had been documenting his life since prison. He had changed his name a number of times, married a few times (some which his widow hadn't even known about) and had several kids. The picture painted about this guy's life was that of a tremendously-gifted, creative, good-hearted artist who was socialized while in prison, and he carried that con-artist perspective through the rest of his life.
I am currently on pain medication for some inscrutable pain and pressure, originating in my lower torso. It could be gut-related or sciatic nerve-related. I will likely go back to the doctor when I am back in town for a sonogram to see what's going on, as the pain seems to persist and is noticeable beyond the medication I'm taking. Fortunately, the pain doesn't seem to interfere with my bicycling (otherwise I'd be crawling the walls).
TO SUM UP
There's such a thing as not letting the steady decline of global circumstances diminish your personal achievements and satisfactions. That's what's going on with me right now. This December was a good month for me personally, and it is fortifying me to put up with the state the world is in.
I will write an "annual review" in terms of how I think the year as a whole went, along with what I envision 2021 will have in store for both myself and for the world at large.
---
Ad:0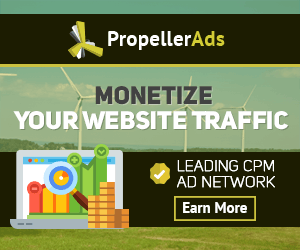 ---