Experienced Life
2020-12-12 00:17:27 (UTC)
23 more days 😱
Yup!! 23 more days before I drop off my truck to get my lift, rims, and tires!!! I'm liking my truck right now but it's gonna be even sexier very soon!!! Yeah I know, material things but whatever. I'm so excited to get it done. Not excited to have to pay so much but no turning back now. I think the saying is "Whatever floats my boat", " Rocks my socks", "bakes my cake", " tickle my pickle?". Last one sounded dirty. But yes, the anticipation is killing me. But the extra month will be good for me because that just means I get paid again so I won't be hurting money wise. This was quite a bit of play money to spend on something I didn't really need. It'll be here before I know it 😬.
I did jinx myself at work and we worked till nearly 5PM. Had to head on out to the other gym today and there were only 6 gym peeps!! It was raining and the fricking law says no indoor stuff so we were outside under a tent but the law says we can't have walls up or is it one wall only? So yeah, we were getting wet. A little windy so that cold air and spray of rain was hitting us. I knew nobody and I was the only guy there. But the three coaches there knew me. The one running the class is the best coach at any of our gyms. He watches, corrects the mistakes people makes and he pushes us hard. The head of the gym I went to today is good too. He is very intense on cardio workouts. He pushes me to exhaustion when he coaches. To the point where I don't think I can make it. I never feel that way with any other coach but he can. Anyway, they came by to chat with me during class asking how I was and saying it's nice to see me again. It was the first time I saw them since I had my surgery so it's been awhile. The class felt like it was only 5 minutes long. That hr sure went by quickly. In fact, this week went by quickly.
Tomorrow, Heidi wants to do an online game thing with the gang. Nothing like serious gaming. Just fun easy games where we see each other on camera and play simple games. Who knows what games? Not gonna be anything like Fortnight or Call of Duty. Probably an electronic version of Candyland. hehe jk. Just something to do while we're on lockdown. I may participate but I'm kinda needing to learn a little of that Python app so I may do that instead. Maybe. I'll see how I feel tomorrow. I know I'll hit the 9:30 gym class tomorrow and smoke some ribs. That's it I guess.
BTW, next week is my birthday!! Can't do anything of course due to current issues but it's ok. My birthday and Christmas present will be my truck upgrade. I'm sure my friends will set something up. They always do so it's all good :) I won't be bummed if we don't this year. It's been a weird year so no biggie if we don't go out.
---
Ad:0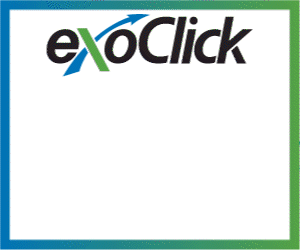 ---