Margaux's Photo Album Playlist
2020-11-25 21:51:00 (UTC)
Shoutout Friends Thurs Roster Update:
#shoutoutphotoshootfriendsthurs
#shoutoutCamilaRedona
#RoMilaPhotoshoot2020
#shoutoutOffcam2020
Note: It's not Vianney S not Vianne R! Sadly, Mercedez Send home early on June 7, 2018 but she is not on the roster.
Here are the Shoutout Rosters for Friends Thurs:
Row 1: Alondra R, Maria Silvia, Pau B, Pau M, Karla G, Lexa MTZ, Kiara M, Lesly M, Cynthia S, Jordan A, Gavi M and Alex M.
Row 2: Jorge T, Dani Amora, Pau Aguilar, Karina A, Luci G, Camila Redona, Camila L, Tiffany N, La La Limon, Azul A, Alberto B (New!), And Rhys Paolo.
Row 3: Rolando R, Andrea R, Andrea Leal, Lugo, Melissa G, Leyva Meli, Dahlia L, Gigi and Brisa Yassi.
Row 4: Yassi B, Yassi R, Shau M, Sam V, Sandra B, Celeste Marie L, Celeste M, Bianca M, Bianca Q, Anissa B, Nadia R and Alexia L.
Row 5: Alexa N, Jenny R, Alondra B, Vianney R, Thalia R, Alyson A, Mia H, Hanny R, Hanna M, Jamie Faith, and Catalina.
Row 6: Kian R, Lexi B, Erin Angel, Emilio C, Emilio G, Sara Marie, Alexis Marie C, Nessa B, Valeria C and Carlyn B.
Row 7: Bonnie H, Haile H, Aida P, Chris C, Jalapeno R, Alex D, Nessa G, German C, Nessa C, and Luly P.
Row 8: Linette S, Alexa Patricia, Valeria M, Kim Morales, Marjorie E, Andrea F, Andrea E, Itzel E and Itzel G.
Row 9: Daniel V, V Sanchez, Zazu, Fernanda Ruby, Christy R, Geo G, Mariana H, Mariana M, America E and Ann F.
Row 10: Rubio Tony, Tony S, Gerry S, Sandoval, Cass Cass, Sophi Lopez, Trina F, Sam L, Esteban Go, Esteban D.
Row 11: Chris Mx, Carr Worldwide, Juan C, Roman S, Fabi X, Jazzy F, 24 24, and Max V.
Row 12: Leslie C, Norma A, Krissy F, Nessa F, Paulina F and Melissa Vico. (Melissa left on Monday)
Row 13: Rubi Larissa G, Crystal G, Avesta S, Brooke Ash M, Sarai V, Bella Q, Paulina Q, Pau G and Aira G.
Row 14: Ximena A, Angelina G, Thea Lopez, Dani Leal, Nessa M, Brandon Morales, Brandon M (aka the March Person in mine), Eli G and Roxy R.
Row 15: Mariana C, Hector G, Maddie D, Jackie G, Zoebrina G, Edgar V, Ashley V, Ashley R and Ai Trujillo.
Row 16: Stefi G, Luna G, Ceydy J, Dyhana C, Kyla C, Karzali F, Chris E, Jorge Macias, Ally L, Cano Frida, Tabby M, Bianca Mou and Jay May P.
Row 17: Sam T, Sabby T, Frida M, Danny P, Alison Mae, Vanessa O, Nani Marie, Kamea, and Amanda Q.
Row 18: Ana H, Shelby A, Caroline Rose, Arahi E, Thalee R, Gabby R, Gabby C, Marco H and Lyzette R.
Row 19: Claire S, Pau Garcia, Pam R, Isabella R, Christy S, Chris Lopez, Brandon F and Ashley Robles.
Row 20: Kiyana T, Kassie A, Kassie I, Lui Lui, Genesis S, Shia A, Lyn A, Ausleen A and Kat S.
Row 21: Andrea A, Grecia A, Andrea Al, Chantelle A, Laura C, Itzel A, Briya C, Berenice R, Berenice C, Ayla C, Nico C, Nicole R, Lyn D, Paula M, Paula A and Silvia G.
Row 22: Liz G, Michelle G, Kiara H, Jenna H, Yu Jin H, Alex G, Christy Rose, Jazzy M, Brittany M and Britt B.
Row 23: Sharon M, Karla M, Amy S, Vico F (EHS), Vico F (ORH), Sol S, Ana Nico, Pau Gomez, Adriana G, Liz V, Fabiola V, Karina V and Alexa Romero.
Row 24: Perla M, Samantha S, Elena D, Ana Camila, Jae Valencia, Bern U, Jazzy Leon, Yoselin, Fabi Q, And Dana A.
Row 25: Sophia A, Lauren A, Valeria A, Ronaldo L, Marifer A, Cinthia B, Erika N, Dani B, Andi C, Kate D, Jane D, Liza E, Kayla F and Miggy F.
Row 26: Brenda A, Odette Rocha, Cesar A, Dani G, Alex G, Bev G, Gigi G, Mariel Rose, Mariela G, Giovanni G, Giavanna, Ana H, Ash M.
Row 27: Noelle M, Marie Paula, Diana M, Kiara M, Kassy M, Andrea Rodriguez, Andi Ramirez, Daria N, Paola O and Paola V.
Row 28: Vina O, Jocelynn P, Dani P, Paola Eunice, Elena Q, Rique, Sam V, Alyssa R, Brenda V, Cynthia R, Helena T, Xandra T, and Daniela V.
Row 29: Jess V, Aza B, Daisy Z, ANGELO TRUJILLO (he is the first time in Friends Thurs), LOGAN DARBY (First time in Friends Thurs), CHRIS KALOGIANIS (Friends thurs Teammate), PADEN HAZUGA, CLAY BARGANIER and WILL HAVIRD.
Row 30: LANDON WOOD, ISRAEL SANDOVAL, GAVIN WILKINSON, Ricky Lopez, CRIS LIRA, JASON MILLER, CAMERON KANE, Ariana G, and TOMAS LOPEZ.
Row 31: Fabi V, Santi W, MARCO SANCHEZ, Flor Aguirre, Paola A, Lyanne A, Bella B, Nicole F, Lexi Barba, Jackie Beas, Lisa C, Nessa C, Giovanna D, Paula C, Kristi D, Roxa G, Nessa Gam, Anais G and Valeria G.
Row 32: Dani G, Lupita G, Pau Pau I, Mariana M, Natalie N,
Row 33: Alma M, Kiki P, Alexa Pin (She emotionally with her mom on Orhs ceremony), Alexa R, Marky R (He has support Brisa For the Otay Series show 2014-2018 on Maris Daily), Paola S, and Ashley Y.
---
Ad:0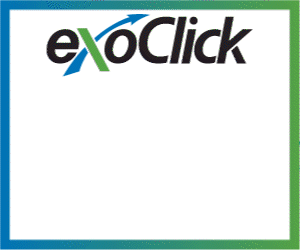 ---