Scream Above the Sounds
2020-11-12 17:40:46 (UTC)
Here's To Life
This last week I've felt like I've had a hurricane in my mind. I've wanted to write for some time but I've just been so busy. The last two weeks have been the hardest of university so far. I had a Law & Ethics test last Monday, I've had to create two podcasts that are related to football managers, and I've spent the last 3 days doing a PowerPoint presentation on if more subscription coverage for sport is a good/bad thing. I've lost so much sleep in the last week or two, but Thursday is my Friday and I am so ready to relax and recharge my batteries so to speak. I don't have any work to do this weekend, besides read two chapters on defamation which I'll likely do on Sunday evening to prepare myself for a discussion on it for Monday morning. I think this will definitely make me appreciate my free time going forward now. I spent so much time during lockdown doing nothing but playing video games and I just don't have the time for it anymore. With the WoW expansion looming, I don't know how much time I'll be able to dedicate to it, but I'm hoping I'll still be able to play it in a strong capacity. My friend told me earlier today that he found it quite hard to believe that I'm at this point in my life, where I have just submitted two of my first university assignments, when only two years ago I was resitting my exams for high school. It's not easy and I still struggle, but I suppose I'm living proof that if you want something bad enough and want to make the changes in your life, you can do it. It's never too late. I just want to make the people I care about proud of me. I've always been told how bright I am and to think I never really applied myself until the last few years just makes me feel like I've wasted so much life. I think resilience is important and knowing what you're worth, and I'm slowly trying to convince myself that I'm good enough to do this.

Speaking of resilience, I am actually now in a relationship with M. So I guess fighting for what you believe in, sticking to your guns, having that determination and desire...it works. If you want something, or someone bad enough then you don't give in or take no for an answer; like I said: I fight. No retreat, baby. No surrender. Things have been going great and we are both happy. It took a lot of work but we are both on the same page now and happy with the way things are going. We spent pretty much almost the entire of last month binge watching Breaking Bad, which she really enjoyed. I decided I would create us a list of things that we would watch together and what better way to start than with Breaking Bad? It's easily one of the best shows of all time. I've watched it through three times now, and I wouldn't be surprised if I watch it again in a year or two. Currently, we're watching Money Heist which is one of her favourite TV shows. We're still in season 1 but we will likely finish it tonight or tomorrow - tomorrow actually. We're supposed to be watching Train to Busan tonight. I owe a lot to M, especially in the last few days. She helped me immensely with my PowerPoint and my research. I suppose she has always been there for me academically too. So many late nights we stayed up during my access course when I was doing assignments on geography, or The Great Gatsby for English Lit. I think it's a weird comfort, I guess I feel smarter or my brain is more engaged when she is around and is helping me spin ideas. She did a lot of research and help though. She really is great. So yeah, Train to Busan is her reward tonight, as she has been nagging for us to watch that for a while now. We watched a horror film on Netflix a while ago called #Alive, which I thought was pretty terrible and way too amusing at times to be a horror/zombie film. I've heard great things about Busan though so I'm hoping it'll be a good watch.

Ultimately, I feel a lot happier right now. I think my determination, grit and resolve have paid off massively. Not just with working things out with M and beginning a new relationship, but in education, and I suppose what can only be described as the pursuit of happiness. I'm a different person to when I first started writing in this diary. I will always have episodes of depression and worthlessness, because I don't know how to escape or manage that. It's something that has been with me for almost 15 years. It's very hard to keep going at times, but I've been on this road to education since 2018 and I'm determined to make something of my life, with the people I want involved in it, and the people who make life worth living. None of us are going to be here forever. We are all going to die. And I drink to that, because we are still alive.

Here's to life.

Edd
---
Ad:0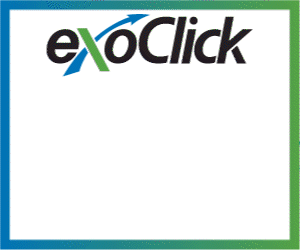 ---