Experienced Life
2020-10-17 06:47:34 (UTC)
Getaway at June Lake CA
Day two at June lake CA. We're staying at a townhouse but more like an old timeshare I guess or bed and breakfast without the breakfast? There are nine of us here.I have the master bedroom all to myself. Feel like a King but Heidi takes care of me and I don't have kiddos with me so I get to be alone. There are a total of Nine of us so the family/living room has four teens right night asleep. In fact, I'm the only one awake at the moment. This place is a two story with an additional loft. Everyone had a late start yesterday. I got here near 6PM so it was too late to go take my kayak out to the lake. We just hung out at the townhouse, chatted, and played board games instead.
Today, we should be doing a lot of things knowing Heidi and how she overbooks the fun we're going to have. I myself am pretty close to the marina so I can launch my kayak there. 500' walk but not gonna do that with a 100 lb kayak. I'll drive and save my neck from further harm. We're supposed to meet up for lunch but I don't know. If the fishing is good or if I'm having way too much fun, they won't find me.
At the moment, I'm the only one up. Everyone is still out. I've been going up and down the stairs forgetting something and bringing it up to the kitchen and I can't believe but I feel sort of out of breath thinking how I really need to hit the gym. But I just checked online and we're at a 7,000 elevation so I'm guessing that my be why. Not really helping since I'm still recovering from surgery and I had to load and unload my gear yesterday. For the moment, I feel like I'm at home. My quiet time all to myself at the kitchen table. Just the sound of the coffee machine and an old school clock that I hear ticking away.
I'm thinking about the sights I saw yesterday on the way here and how the leaves are turning yellow and red. A few valleys where the view was spectacular. Some of the roadways were lined with towering trees on both side of the road but all of them with yellow leaves. Sort of like a romantic Star Wars moment. lol I wanted to stop but I had a 4 1/2 hr drive so I wanted to get here before dark. Still got here at dark. lol 🤪
Anyway, it's a new day. A beautiful day and I hope to catch some beautiful trout too. I only got to take some pics of the place so no pics of the scenery I was discussing yet. Have a great day peeps. Smile like you're a lunatic :) You'll feel better.
https://www.amazon.com/photos/shared/_47M9zuhSU26GMkQgH7unA.vkfRNOJDGS7PHjyl6MHZ7U
---
Ad:0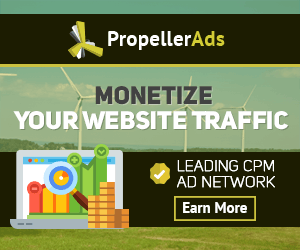 ---