kestrel
Ad 2:
Digital Ocean
Providing developers and businesses with a reliable, easy-to-use cloud computing platform of virtual servers (Droplets), object storage ( Spaces), and more.
2020-09-27 00:14:44 (UTC)
Goals Reflection: September 2020
[any identifying names and locations will be changed for protection and privacy.]
GOALS REFLECTION - September 2020
OFF-GRID HOMESTEAD
I've continued to check in on the short streaming updates of the eco compound's latest building project, and chip in with questions here and there. It's cool to see them completing construction on the project, ask them questions, receive immediate answers, and start to casually, courteously meet these people a few time zones away. I divulged some details of my postponement of my sabbatical in the online meeting, so people understand that I want to visit and had intended to do so. That's not to say I'm welcomed as one of their own, but at least I'm seen as less of a nuisance, I think.
GAME DESIGN
I had a meeting with the DIY Fest organizers, and my workshop was approved. The workshop has since been outlined, and even came up with a video game version of a dice game to use as an interactive example for the workshop. The goal is to have people working on a game idea from scratch almost immediately at the outset of the meeting, so by the end of it not only will they have something to show for their time, but they'll also be motivated to reconvene maybe two weeks later and show what they've made and reworked.
A few more of my game design colleagues have been poking their heads out of the woodwork in an effort to participate more frequently in online virtual game testing and game meetups. There's at least one board game website I belong to, which has several well-known games that you can play either against AI or against human players in real-time, all over the world via their network. I duck in there every once in a while, as well as assist a couple designers with their own prototypes in a program called Tabletop Simulator.
My focus in this area right now is the game workshop, which happens in the first half of October.
INCREASED INCOME
The day job had its annual board and staff meeting, this time, in virtual format. It was acknowledged that it's a crazy-ass time right now and a lot is up in the air for next year. However, they emphasized financial stability - in no small part to our brilliant executive director, a lady I respect and admire immensely. The training materials and online classroom I'd single-handedly developed was cited in the meeting minutes, which was nice.
Speaking of which, I'm also expanding my tech know-how and toolset so I can (for example) narrate videos that show the how-to process for the online classroom tools I've developed for our clients. Another thing I intend to do is use video and audio tools to provide feedback to clients, and then eventually invite those who are especially savvy to make their own video and audio submissions for assignments.
We had a staff member resign. His last day is 30 September. He's a job coach specific to the youth population, which is a primary "audience" for our services. Losing him at the day job will be a significant setback.
Regarding laser-cut projects: It seemed for a moment that the guy who contacted me about making a tabletop game for him was AWOL, but after a follow-up email we've reconnected. I intend to do some prototyping and design work tomorrow (before the end of this month, at least) and show him some measurements and whatnot. As for charging him, I'll let him know it's on a deep discount for $40. If he's happy with it and wants to chip in a gratuity or something like that, that's on him. Personally I'd like to "underpromise and overdeliver" on this with the expectation that he'll be an excellent referral resource, at least for my first few game projects.
There's likely a broader market for this kind of thing than I realize. I'd like to pursue this angle of custom/bespoke games and components, and see where it goes. Even custom wood tokens to track victory point and money, like a set of poker chips, could be an interesting project. In general, it's likely there's excellent potential in using the laser cutter for custom stuff as a source of occasional "fun money." Being able to document projects with photo and/or video, along with being able to perfectly-reproduce successful projects at a later date, makes the long-term viability of this tool clear and present.
I visit family tomorrow and I hope for two things from my brother: to borrow his soap-making equipment (a project I want to go into with an old friend before the end of October), and to be paid for the golf tags. I'll bring it up with him if I see him face to face and see what the story is. I'd like to be paid $150 or more for those, which works out to roughly $10 per tag. That seems reasonable to me, and it does pay me back for the supplies I ordered for the project, and then some.
FAMILY TIME & FRIENDS
I had some uncommon, borderline uncomfortable interactions with exes and old friends this month. My ex from a 4 year relationship and I are still good friends, and she spent a lot of energy this month letting me know she still loves me and cares for me a great deal, though at the same time this was from over 5 years ago and our lives have continued to drift in different directions. I visited her in person once this month, and it happened that she had been drinking a lot earlier that day and by the time I showed up for dinner she was blatantly forward in sharing her affections with me. I'm just not into it right now, to sum it up. We talked directly about this predicament between us, along with some past history stuff particular to the time round when we broke up, and I think it was illuminating on both sides. I still care for her a great deal, even if I don't/won't see us as lovers.
Two old friends of mine - NOT ex-girlfriends, but women nonetheless - reached out to me. An old collective colleague and former housemate will likely be joining me on the trip out to the shore this November, and it's a chance for she and me to catch up. I hope we keep it cool and friendly and not awkward. My trip in November is strictly My Time, but I rented a condo with a spare bedroom so that I could have a guest, and it seems like she's the likely candidate. I didn't anticipate the same person to stay the entire week, but considering this pandemic business that's likely for the best.
Additionally, an old friend from my film- and band-days moved back to town after a series of dreadful relationships pushed her back in this direction. Just today I visited her, and we drank coffee, ate bagels, and made art while chit-chatting for brunch and into the early afternoon. She's also a great lady. We have a lot in common and the day was a delight.
The cinema opened this month, and I was refreshed by my chats with the manager and seasoned staff on two separate occasions. I went to their film premiere of "Tenet" on their opening day at the start of the month/end of August, and then last night saw the 40th Anniversary edition screening of "Star Wars: The Empire Strikes Back." Tenet was "meh," and I could have done without it (though the lead actor did good work). Empire Strikes Back doesn't hold up as well anymore. In my opinion, the first half is the good half. After the excellent battle on Hoth when everyone scatters to the four winds the film kind of just stays scattered and unfocused from that point on. It was cool to see Boba Fett though, and whenever I saw his ship, I would say to myself, "There's the SLAVE-1, muthafuckas..." I remember having that toy as a kid, and it holds a special connection to me for whatever reason. I saw Empire Strikes Back in the cinema as a kid too, and of course I was surprised that "it wasn't as good as I remembered."
FITNESS & HEALTH
Nothing new here. Exercise biking is the norm. I have inched up to 400 calories a day, typically six days a week. My weight is steady round 190-195 pounds. I am pleased with my capabilities, though cosmetically, my body doesn't meet my personal standards. It's just something I need to adjust to. I'm 43 for fuck's sake. This is just how it is.
I've avoided sharing my opinions on national news events and happenings. It's just not worth the potential aggravation. If you state an opinion, inevitably it will lead to a degree of vicious argument with anyone that disagrees with you. I don't have time or energy for that anymore.
TO SUM UP
I've acclimated to a life routine that contains, among some other things, equal portions of levity, solitude, and despair. I focus on the bright spots when I can, and have enough advantages and privilege that I can still say "no" to various unpleasantries of this goddamn point in history. I'm grateful for my personal advantages, as I don't know how I would be holding it together, otherwise.
---
Ad:0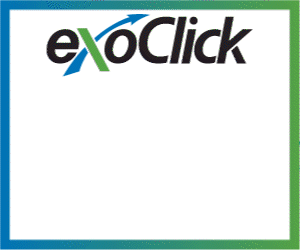 ---