UnBothered
2020-08-04 20:22:14 (UTC)
He Knows 🙈
My crush knows that I like him now. Tay. I would've told him myself but I was to nervous to do I told almost everyone at my job who I worked night shift last night. But it was only like five people no biggie. Then, when they told him. I told him through text. Yes... I have his number now. One of them. He has two phones. I don't know why. One of the managers from another store that works at McDonald's comes to help us every now and then and he was the one who put us all in a group chat and that's how I got it. I was so shockingly to see how everything turned out. I think he actually likes me. But I told him he needs to prove that he likes me and by kissing me. I mean I know women can make the move but I don't know how to. He was telling me how I never gave a feel that I like him. I mean I stare at him almost all the time at work. Okay, all the time. And sometimes his ass. Its nice to look at. 🤷🏾‍♀. Don't judge me okay.
He told me how he was trying to rub on me and kiss me last night and that which I didn't know. I was playing hard to get and told him how scared he was to kiss me and he was telling me that he wasn't scared and was like when. Lmao. I laughed at that text and blushed a lot.
He did give me a massage at work on my shoulders and man did that feel good. I was in the drive-thru passing out orders and doing drinks. I was the only one doing it. I got a little help earlier but the rest of the night I was by myself. Kind of stressful.
I tried to carry the tea bunn by myself thinking I could carry it wasted half of the tea everywhere ended up cutting my finger and bleeding the whole wah through. It wasn't as bad but every time I tried to out water on the cutt it stung. But its clearing uo now. Still a little sore. Tried to clean up the mess that I made but one of the managers got mad and insist on helping and cleaned it up even though I was going too. And then he got mad because I pulled up the fish-O-let sandwich up when their the ones who's always worried about the time going up and when he really was mad when everyone was taking forever to cook the damn food. He left after that. I mean literally and then he came back.
Then everything went back uphill from their and was fine by the end of the night.
But honestly, I didn't know he tried to kiss me last night. I wonder what its like to kiss him though. Last night, was the first night that I've seen him with his hat off and actually his eyes with glasses on. He's even more cuter. But I told him he looks weird without the hat because I'm use to him seeing it on every day not off. He said I threw him off when he said that. Lol. I hope I work with him later Friday.
Mood : Feeling pretty good
- A

---
Ad:2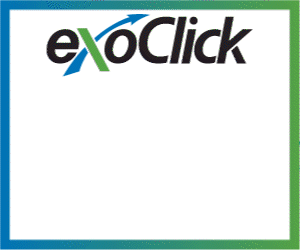 ---