Experienced Life
2020-07-07 21:19:01 (UTC)
Gym peeps slowly coming back 🙂
Today's gym session was a Tabata session. For some gym peeps, it was their first day back in months so they for sure were feeling it. 😱 I was ok.
1) 30 lb Slam ball squats
2) Windshield wipers
3) Shadow boxing
4) Ladders with a pair of 3 lb weights.
5) Ice skaters
Forgot what other misc things we did but yeah, we did some warmups too. I loved it. Cardio burn is the most fun and most exhausting and only your will power makes you push that much harder and not quit 💪
After class, I spoke to my gym peep Augusta for about 1/2 hr. She just came back after a couple of months so she just wanted to chat with a friendly gym peep again. She tells me she misses the interaction of team events like wall ball passes and other team events. Me too. Those were fun. Someone is always not ready to receive a 20 lb ball coming around the circle and it's funny when they get heaved a wall ball unexpectedly knocking the wind out of them and knocking them down. So we try to go as fast as we can too to try to make that happen.
It's different now. Now we are in our 8'x8' square. No more sleds. No more TRX. No more barbells. Now we just have resistance bands, dumbbells, bosu balls, kettlebells, jump rope. They are ok but not a couplete gym type workout.
The Persian lady is messaging me again. I try to keep it to small talk. Not wanting this to go too far. I don't know why. I should be counting my blessings if she went out with me but not going there.
I'm trying to prep and get a fishing report for this weekend's fishing. Looks like they have all kinds of fish from bass, kokanee, probably crappy near the docks but the trout looks pretty good sized there. Bait of choice seems to be crickets so crickets will be in my arsenal. Here is the latest fishing report for you fishing fans.
http://almanorfishingassociation.org/index.php/fishing-report
It's about a 1/2 hr trip from camp to the boat launch.
https://www.google.com/maps/dir/Spanish Creek Campground, California 70, Quincy, CA/Canyon Dam boat ramp, Westwood, CA 96137/@40.183537,-121.1026251,5819m/data=!3m2!1e3!4b1!4m14!4m13!1m5!1m1!1s0x809d01dd7f11fc39:0x6a4599e607793a62!2m2!1d-120.9645366!2d40.0270373!1m5!1m1!1s0x809d11c507761755:0x9bd42187ffd3dc8a!2m2!1d-121.0936354!2d40.1786169!3e0
Jenny texted. She now is regretting the stupid thing she did last Saturday. I support her but she has to deal with the consequences of her actions. I will still love her as a friend regardless.
That's all I got for now. Smile peeps. Oh yea, regarding work today? I did nothing. I'm the designated 3rd string Engineer and I'm loving it ;)

---
Ad:0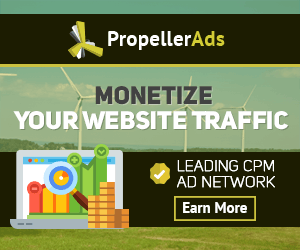 ---