Experienced Life
2020-07-02 08:17:10 (UTC)
I'm famous!! 😱
Hey!! I'm famous now!! Hahaha. Well, more like they showed the back of me in our grand reopening of the gym of our gym yesterday. Haha. They panned around the gym during our workout and I was there for a few seconds. My 4 seconds of fame in a commercial. My back no less. I was at least wearing a matching red shirt and shorts. 😂 However, looks like I still have to keep my day job. No one is knocking on my door. Not even the Jehovah Witnesses.
Woke up early today. Had to sit up and couldn't go #1 again due to my....situation. lol. So instead, I texted/flirted with my friend. No one here in CA. Innocently or not so innocently just sending flirty texts. Just being a little devilish.
I didn't get much sleep but it felt like I got a lot. Woke up to the same old same old. New flowers on my dresser. That leftover somewhat musky scent of my cologne. Too late to hear the birds chirping but humans are still just waking up. Still quiet enough this morning. Still not too many cars on the road so it's still sorta quiet. I just need my coffee. I switched from my coffee maker and decided to use my coffee press this week. Why? Because I'm a thrill seeker. Haha.
Superstar texted me saying she has something for me. I asked if it's a present and she said yes. I love presents. Probably something to show their appreciation for taking them camping last weekend. If I were to guess, probably some sweet white corn from the farm she works at part time. That place is famous for their corn. That'd be nice. Now I just made myself crave some corn. Not the best thing for my diet but at least it's not processed food.
Ok, had to get outta bed.Grrr. In the kitchen now. Got my coffee brewing. Hooked my laptop to my extra monitor so I can work and goof off a little on my other screen posting this post. Still in my short shorts and T shirt. Made sure laptop camera is off. haha. Today's schedule is pretty light. Already thinking about gym class today at 5PM.
I'm starting to do more teleworking and not as much working physically at work. I can work, do some cleaning for 5 min, then go back to work again. Cheating somewhat I know but I don't see the telework nazi around so too bad. haha. That's all I got for this morning. Smile peeps.
---
Ad:0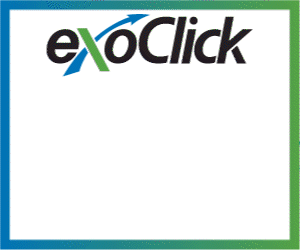 ---