Experienced Life
Ad 2:
Digital Ocean
Providing developers and businesses with a reliable, easy-to-use cloud computing platform of virtual servers (Droplets), object storage ( Spaces), and more.
2020-06-16 20:35:56 (UTC)
Good and bad news 🥺😋
First the bad news. My friend Jenny lost a long time friend of hers. This lady had a daughter and hung around with Jenny since the 1st grade. This was in the old days where people didn't do weird things to each other and it was ok to hang around with the neighborhood kids. Jenny would go there and she remembered the house always having a pantry full of food. And as kids, she recalled the cereals were stacked up like a bottomless cartons. She'd get taken on field trips with this lady whenever she'd take her one child somewhere. This was the hangout for all the kids in the neighborhood. This was a time when it was ok. Back when you could go to the park on your own. No worries about a 1st grade girl being out there.
We talked a little about our childhood. How we were so poor, I'd be eating mangos off of the trees. We had a lot of mango trees in Hawaii so you could almost just stop at any house and there'd be mangos within arms reach at almost every house. There were a select few that had star fruit, tamarind, lychee, guava, and mountain apples (it was impossible to open up coconuts so yea.. never bothered with those). But most places were just mangos. So when hungry, we'd eat those. Now that I'm all grown up, I hate mangos with a passion. Not that they taste bad. They just remind me of being so poor. Jenny told me about how she was poor too. Not having to eat mangos off a tree but they barely had enough to make it too. That's what Jenny and I talked about.
I know Jenny. If I left her alone today, she may falter and call her toxic ex bf and just get drunk on the sofa and end up being back with him. She did that already when our friend committed suicide. I wasn't too close to her but Jenny was. So I called Jenny as soon as I found out today and told her I'm taking her out. Not asking, we are just going somewhere. I met her at a pizza joint that just reopened. Had fattening pizza and beer. We talked about life and such. Hung out for a couple hrs just so she can forget about life for awhile. She thanked me and told me she loved me. I said the same. Brother Sister type of love of course. So that was my best part of the day. Helping a friend in need. She's the one lending me the kayak in a couple of weeks too so I have a kayak for my Superstar friend and her Sister when we go camping.
Back to the present, we aren't so poor anymore but we can't talk about how we spend money to others because they will think not so highly of us. But it's because we suffered growing up and now we are just so happy we can buy crap at a whim if and when we want to. So the world can stick it!! Haha. Not really. lol. I don't mean that. Well, maybe a little and with a little hmph to go with it.
Work was so-so today. I was in the Cisco Live events that was held online. Pretty cool to see all the newest latest-greatest IT stuff that is coming out. But also, it gives me some time to unwind and let loose my Projects I'm working on for a couple of days. Boss sends his stupid questions on 'Team chat' asking me about something that has nothing to do with what I do. He just wants to give me shit. I think he's mad because I gave one of the engineers (lady one) my case of Cat food and other cat food to her. My stray cat died and wanted someone I knew to have the cat food I bought. Well, I think my boss is jealous because he's been sleeping with her for a few years now. Fricking childish mentality I tell you. But screw him! He better not piss me off or I'll make my play and give him a reason to freak out. He's married anyway so I don't judge but don't go nuts if someone is being nice to your woman you're having an affair with. Dumbass. Grrr...
Anyway, gym class was good as usual: I'm ready to go back to the gym physically when it opens up. BTW, we heard the good news that my gym is opening up next week!! Woohoo!! Yeah!! I'm having a gym-gasm!! Maybe just gym-edging. haha 😜
Today's workout was a piece of cake.
Tabatas 20 sec on 10 sec off. Again, for an hr. Easy day. I rocked it. Sure is much easier to work out with short hair. Whew!!
1) Side shuffle
2) weighted Russian twist
3) Heismans
4) drop squats
5) Burpees
6) Ice skaters
That's it for me. Not much drama. Helped a friend in need. Gave the virtual finger to my boss. Gonna watch some show for a couple of hrs to turn my brain to mush.
Oh yeah since the gym is opening up, I bought $300 in Under Armor gym stuff online. haha. And I still hate mangos (picture tongue out, finger pointing into mouth pretending to be throwing up).

---
Ad:0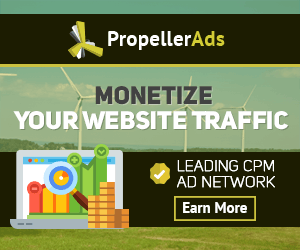 ---