Experienced Life
2020-06-15 20:58:47 (UTC)
What a weekend!! 🤩🥳
So I had a great weekend and I'll write about it here shortly. Yet, I can't forget that I still need to work on self improvements in my life. Usually, self improvement is easier and more aware of when you're going through some crappy situation or situations. Breakup, job loss, argument with a good friend, etc, etc. But at the moment, I'm doing so good. My job is doing fine. We had our weekly mtg and got some pats on the back (meaning no extra money, just cheap and free nice words) about how I'm juggling some high profile projects. I got to hook up with friends this weekend so I got my fix of socializing. Another of my gyms is opening up tomorrow (Still a tad bit far from me), and I finally got my haircut. I have all my weekends booked with fun fun fun for June already. I recon I won't be getting a lot of sleep this month.
So yeah!! I can't really complain at all. I finally feel so relieved that I don't need to deal with my hair on my ears and eyes anymore. I hated it when it was in front of my eyes and I can't do anything about it because I'm in the middle of a class workout and I'm holding dumbbells. I was trying to blow my hair outta my eyes but I wasn't quite able to master it just yet. Also, don't try to use your dumbbell as an extension of your arm and use it to brush away your hair away from your face. You just end up clonking your forehead. Trust me, I have some experience in that now. :)
Anyway , my hairstylist was cutting my hair and grabbed the hair that she cut that fell on my shoulders. She picked it up and told me look at how much hair she just cut off!! A big clump. Must've lost a pound just from my haircut .Haha (not really). She couldn't believe it. I told her that hairstylists should be considered essential workers like the truck drivers and I should be kneeling to them for finally being able to cut my hair. I was just so grateful to finally get my hair cut. We chatted and it was nice catching up with my hairstylist again. They remember everything too. She asked how my last person I was talking about is/was going. Told her "Nope, didn't happen and it's over now".
Then of course, hairstylist are smart. They still compliment you on anything. Asian people are smart as heck. They know how to pour on the snow to get you to return to their place of business again. Smart cookies I tell you. Told her I gained 7 lbs and she said that's ok, I still look good. Then when she was done and I was about to pay, she compliments me on how good I now look with my shorter hair and how I look younger than when I stepped in. I laughed and said that you folks have to say that because you're hairstylists. I guess it was quiet but I was loud enough and made the other 2 hairstylists laugh at me. I've known them for years. Glad the business survived. I already scheduled my next hair appt so I won't have to wait forever for my next haircut.
The owner of the gyms I go to is going to reopen another one of his gyms. Yay!!! Still kinda far from where I'm at but not too bad. I might be able to make it there a few times. I attended today's online class and there were still 40 attending. I can see the people with cameras on so I saw the pace they were going at and I made sure I was going faster. I found out many members gained more than double the weight I gained!! Yipes!!! Scary thought! At least we'll all be sort of at an even-Steven shape :) haha. They can call it a rolly-polly workout session.

Let's see..today's workout was 50 sec on, 10 sec off for an hr
1) High knees with overhead weights or resistance bands. I chose resistance bands.
2) Diagonal chops with a dumbbell
3) Dolphin pushups
4) Bear crawl kick through
5) Big littles
We had an extra 3 min so we did some cardio for three min.
20 of each till the 3 min expired. I was able to complete 160 reps with 5 sec to spare (meaning I ran out of gas lol)
mountain climbers
ice skaters
bicycle crunches
jumping jacks
Spoke to Superstar regarding camping. Pre-planning our meals a little. I usually make breakfast for all the kiddos at camp on Saturday mornings and coffee for the adults still staggering. I get up at 6ish, pick up all the evidence of us heathens drinking all night at the campfire so it don't look like it's some after party trashed college dorm room. Then I make two pots of coffee and have my cup or two of Joe and mellow out. Then I start breakfast for the kiddos because all the adults will still be passed out but the kiddos aren't. They'd be running around by 6:30AM. So that's my queue and make them pancakes. This time, I can buy like 5 dozen eggs and scramble some eggs too. Superstar says she'll be more than happy to help. I think she, her sister and her friend will be spoiling me that weekend. And you know what? I'll take it! haha. Nice to be spoiled once in awhile.
We also have plans to go hiking, kayaking, swimming, and fishing (if we can squeeze all that in on one weekend). Superstar asked me if I know how to gut a fish. I said...well, yeah...sorta. Not breaking any fish gutting records but I sorta can. It takes me awhile. Especially catfish. Try slicing up a 5 lb catfish one day. Not the easiest to do. Not like cutting a trout nice and easy or a crappie. So I asked her if she can and she says yes, it's easy and she fishes too I sort of chuckle and think, of course, the superstar. Rolling my eyes with a smile. She says all Slavic women knows how. Of course, the next thing I do is Google Slavic. Yup, geography or race is not my forte. So it's a group of Countries apparently (Russia, Poland, Czech, and a bunch more around there). Hmmm. Never knew what race she was or what Country she's from. Uh.. I guess I should know? After all, I've only known her for two years. I guess I should know about her race more? But nope, I never cared about someone's race. I guess coming from Hawaii, I grew up at what we called the melting pot of America so it's futile to be racist there as there are at least a dozen nationalities, and many mixed nationalities.
I also read up a little bit more on my self improvement. Can't slack off on that especially when I'm happy and being complacent but that's for another post. Got a couple hrs of turning my brain into a vegetable now so I'll see what I have to catch up on and look at what my dvr recorded. Good night diary. Thanks for being there and keeping me sane....most of the time :)
---
Ad:0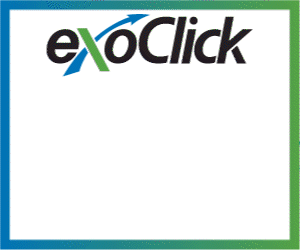 ---