Experienced Life
Ad 2:
Digital Ocean
Providing developers and businesses with a reliable, easy-to-use cloud computing platform of virtual servers (Droplets), object storage ( Spaces), and more.
2020-06-12 22:45:12 (UTC)
The gang is back baby!! 😄
The gang got together tonight at a nearby sportsbar. There were a little over a dozen of us. All attempts of social distancing was shot to hell the first min we were there. . Some of us didn't see each other in awhile so while I did fist bump greetings, they instead grabbed and hugged me. lol. It was nice to feel a human body contacting you again. Haha. Some of these people I haven't seen in over a year. Some I just saw last week. It was great!!! Now if we all die in a couple months from Covid, we'll know why.
Anyway, it was nice just talking about the past and how we enjoy each other and will be enjoying each other again very shortly. We have four weekend camps set up already. I can't attend all of them but I'll go to as many as I can. Just out of fun, I invited my Superstar friend to go camping for our June camp. Almost sort of just being courteous because I thought for sure she wouldn't go to a weekend camp with me. But she replied saying she wants to go and will be coming!! Oh crap!! Ever had one of those moments where you offered but just to be nice? Well, yeah.. I did that and didn't expect my Superstar friend to take me up on it. Haha.
So now she is going too and asked if she could bring her oder Sister (Another angel I tell you. Parents raised them well). Anyway, I said sure and now I got Superstar and her Sister to come. haha. It'll be ok. I only have only one extra ticket but Heidi will hook me up. She always does. I have a few tents too so I can lend them one.
It was a good night tonight. Summer is cranking up. Got to hang out with my friends today and I was a good boy. Didn't get into any mischief at all. One small minor one with a waitress but it was busy so we didn't have time to chat much which was a good thing. I don't need to be getting into any mischief at the moment. Tonight was just a night for being with my friends and I loved loved loved it.
Everything is slowly starting to come back to life just the way I like it. I got to dress up today in my sports coat, khakis, and black boots again. I even had an unusable decorative hanky in my sports jacket front pocket which is for crap because you can't use it but just having that impressed some peeps. One of my top colognes, Tom Ford's Extreme. Oh yeah baby. It smells great.
haha. Silly silly me.
So.... life is good. Work it good. Friends are good. Tomorrow's hike with my gym peeps got cancelled due to rain so... yeah... that's good too. What's with this 8:30 start of hike thing? I told them I usually tap the snooze button for the first time at 8:30. My crazy gym peeps. haha. Hair cut in two days!!!!! Actually, it's a quarter to midnight. If I wait 16 more minutes, I can say one more day till I get my haircut!!!!!! Heck yeah!!!
---
Ad:0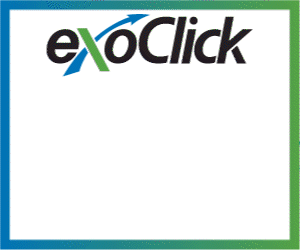 ---