Experienced Life
2020-06-09 15:06:25 (UTC)
The world is booming!! 🤩🥳
Wow!! Don't know what phase we're in regarding opening back the economy but all I know is that things are popping up everywhere! I can't keep up with the influx of life! So many things going on (work too unfortunately) that I'm not getting much in sleep.
First, the sucky parts. I strained my back I'm guessing a couple of weeks ago. I babied it last week and attended only 4 gym sessions. So yesterday was the first attempt on testing them out. Dang it!! I'm still not 100%. I can feel some pain still so I had to modify aka: wimp out on some of the workouts yesterday . Hollow holds were not feeling all that well. I had to bend my knees a bit. tsk tsk. Pulsating weighted jump squats? Are you kidding coach? But yeah, that hurt a little too.
The rest were easy. Tricep bench press, Cross Country skiers, One legged and weighted glute bridges, and one more that I can't recall at the moment. I hooked up a monitor to my laptop so I can see the host/Coach on one big screen and the other peeps in the other screen. I watch and see to make sure I was keeping the pace higher than the class because... I'm stupid and competitive. haha.
Heidi set up another private camp for the inner cliques. Haha. We'll be staying at the Fashoda Campgrounds here in CA. Should be good fishing at that lake and the water is close to the campgrounds. That will be on the 26th of June!!! I love love love camping. I checked out the people that are in this inner clique and all are cool except for one person but that's good enough for me.
We have a get together this Friday for one of our meetup friends that is leaving CA and headed to Idaho I think? Well, ok then. I wish them well and we'll have one last party for sure.
Haircut is in just 5 days!!! Yes I'm counting the days. Almost there baby!!!
The biggest chat going around now is all my gym peeps are excited the gyms are opening up again. I'm getting a lot of messages from peeps telling me they miss me and it'll be fun to get together again. I love my gym. The gym magically tore down barriers between sex, race, gender, job, religion, etc, etc and made it a place of no prejudice, no favoritism, no age discrimination nor anything negative like that. Almost everyone large or small was welcomed and everyone was friendly. It's like our own piece of heaven right there. Was it an ego boost being there? Maybe. You get noticed if you are doing above average in the workouts and not being stuck up. So yeah, I was like a fish in water. My 2nd home. To me, this was one of the basket of life that was close to being empty and now it's about to be filled again!! Yay!!!
There is a saying at the gym. Covid 19. Not the real stuff but the weight gained while under lockdown. Almost everyone gained that much weight and lost muscle tone. So gaining 7.5 lbs I guess isn't too bad. I can live with that.
Finally, work is done. Time to go home. Yabba-dabba-do !!!!!!!!!
---
Ad:0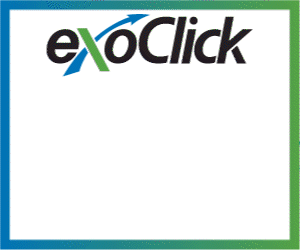 ---