Experienced Life
2020-05-22 17:07:39 (UTC)
World is coming alive 🙂
Drove to work today as usual. There were more than 7 peeps there today. Some from other depts. Ordered my lunch online and they do car drop offs when you get there. The person that dropped it off still remembers me and said the normal expected things like "Hi! Long time no see :)". Good to see familiar faces. More autos out and about today. That part sucks because I was really loving the lack of traffic and was sort of king of the roads. haha. No traffic was nice but it's nice that the world is starting to start up again.
I hear rumors of malls and other places starting to open again. Good because Amazon shopping while great has it's limitations. Some things I want now. Sorry, I'm not a Walmart shopping guy. I miss shopping and carrying bags of goodies walking around the mall because....I love to shop. Impulse shopping around with a big cup of foo-foo Starbucks coffee in hand. haha. I sound like a spoiled kid huh? whatever. I was poor growing up so now I have to make up for it.
Also, no gym sessions till Tuesday which means I'm on my own to work out. I have a goal. I'm going to try to do 10,000 rope jumps in one session. Seems like a good round number. The most I did before was 4,000. I know I got this. With my speed ropes in hand and some good music from Alexa. And the music needs to be really hard heavy metal or whatever you call music where you feel like smashing your head through a wall like a dumb ass type of music. 👺
I know my friends are probably out at Shasta Lake (In California) by now. Man!!! I'm so envious of them. I'm sure they'll send me pics to make me sick with envy telling me things like "We wish you were here" only making me feel worse. I'm almost not wanting to go on FB to face the music.
I'm surrounded by 3 neighbors. 2 of the 3 are having parties right now. I love it. Everything is opening up. When the gym opens up again, I will once again be in heaven. BTW, I wonder how much weight everyone gained since lockdown? I know I gained. I just hope I don't look too much fatter. I couldn't maintain 155-160 lbs anymore. Now I'm at the 160-165 range. ugh... That sucks. Ok, I'm scaring myself. Ok, time to prep for my workout. Later peeps. Don't forget to smile like a lunatic. People will either smile back or feel sorry for you and you may get a dollar out of it from them thinking your a mental homeless person or something. win-win no matter what :)
---
Ad:0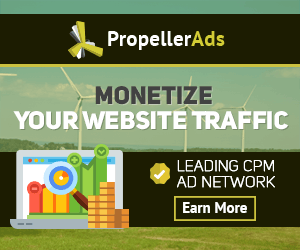 ---