Life through my spiritual eyes❤️
2020-05-19 14:46:35 (UTC)
Beautiful Angel ❤
Listening to: Beautiful - Bazzi
Hey, Beautiful, beautiful, beautiful, beautiful angel
Love your imperfections every angle
Tomorrow comes and goes before you know
So I just had to let you know
The way that Gucci look on you, amazing
But nothing can compare to when you're naked
Now a Backwood and some Henny got you faded
You're saying you're the one for me, I need to face it
~~~~
"Become so confident in who you are that no one's opinion, rejection or behavior can rock you"
~~~~
Good Evening! 🌙
Finally, the sun is out after a few days of rain and drear. It made me feel so lazy and so tired. I did not accomplish much those days but that's ok, we all need those days. Moments to recharge. As someone with abilities, it's sometimes more needed than normal. To be at peace within myself to recharge.
I worked out this morning, I am doing a new challenge called The Chloe Ting 2 week shred. Holy freak it's torture lol but my abs are on fire, all day! That's a good sign, burning calories even at rest. This challenge is for two weeks and targets the abs. Bring it on! If I survive that one, I will move on to other challenges of hers. I am on point with my food and tracking it. I have really pushed myself harder these last 2 days than I have in a long time. It's been a good outlet for what's had been bothering me.
As it's known here, I am submissive, I have a Dominant (or well, time will tell now) Saturday, He was really upset with me over something and I have no idea what. He had no idea what it was, only "felt" it. He said alot but two things that stand out are, "You best figure out what you did wrong to make me feel this way" and "you fucking dig deep and figure it out" It really hit me. I was blown away and confused by the whole thing. Our last conversation prior to that I was told how good a submissive I was. It was a good conversation. What changed in 3 hours? I stayed very respectful and calm and expressed His feelings were not accurate. He wasn't having any of it. He called me out on it and then ended the conversation. He came back later as if nothing happened. To say I was baffled by it was an understatement. I was hurt by it, very. I tried talking about it a few times and He put it off, I said we needed to talk and He said "I'll let you know when" and since then we have barely spoken but a few words in 2 days. Well alrighty then lol. We are adults, we should be able to communicate as such. I wrote an email explaining my thoughts, let Him know it's there, he can read on His own time, sort it through, and now I am backing off and let Him figure it out. I've done absolutely nothing wrong, nada! I may get released over that email, it's where the conversation tends to go when issues arise, we will see. For now, all I can do is focus on me.
The rest of the day I spent doing things around the house and spent a few hours on the phone off and on, catching up. I cleaned my phone too, deleted a bunch of photos and conversations and music. It was getting laggy as I had over 5000 photos alone haha. Then I moved on to my emails, sorted and deleted a bunch, I guess it's a safe thing to say I am running out of cleaning and organizing to do lol. I found this group that gave major discounts on things on Amazon (for Canadians) and needless to say, I have a bunch of things coming lol
And most importantly, 💔I just wanted to take a moment to give my condolences to the Canadian Armed Forces and the Canadian Snowbirds with the loss of Capt. Jennifer Casey of Nova Scotia, The Snowbirds were flying across our country in "Operation Inspiration" to lift the spirits of Canadian's during this difficult time with the pandemic. On Sunday, 11:47 am the plane she was riding in with a fellow pilot took off with one other of the Snowbirds from the airport in Kamloops BC and crashed moments after. Both Jennifer and the fellow pilot did eject but unfortunately too late as the plane was descending. I watched many videos of the crash and it's heartbreaking, I felt it deeply and I cried. So many people were gathered around the airport to watch their take-off, many in their yards watching, the plane landed in a residential area as did Jennifer and Richard (the pilot) Jennifer was a public affairs officer for the Snowbirds and was flying with fellow pilot Capt. Richard MacDougal who thankfully survived. My heart still hurts. I pray for a final safe flight home and prayers and thoughts with her family, friends, and loved ones. Thank You Capt Jennifer Casey💔 Thank you for what you gave to us here in Canada, fly high!💔
On that note, I am going to turn in. I hope everyone hugs their loved ones tighter than ever. Life is SO short. Tomorrow is never promised, don't waste a moment being unhappy.
Goodnight ❤
---
Ad:0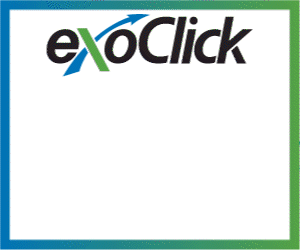 ---