Experienced Life
2020-05-15 02:54:40 (UTC)
Missed my gym session 👿
Worked late yesterday from 8AM-6:30PM. We have an incident on our network where we can't seem to find the root cause of the problem. We had four guys working on it and it is throwing us off. Don't understand what is going on. And to top it off, while we're poking around our network, we found another smaller problem unrelated but it was something I built. So I can now pile more work on me. Jeez-louise.
It was too late by the time I got home for any online gym sessions so I went to the market and bought a steak. Why you say? Because because is why. So I had steak and wine for dinner. Mentally drained, I went to sleep early. Now of course I'm awake and it was like 2:30AM when I woke up.
Watched a crossfit documentary on this lady from Iceland I think. Yes, she's cute. But oh man!! Jaw dropped watching her training. There are crossfit people wanna-be like me and there are real crossfit people. Holy crap they are good at what they do!! Of course, they are sponsored and all that so they get paid to do their thing. Must be nice.

It's way too early. Not a sound at all except for the creaking of the house as the temp changes have been so weird this week. 88 degrees one day. 60s the next? Right now, it's 54 degrees. But I do love the cold. Nothing like waking up in bed to the cold morning air while you're snuggled under a very large fleece blanket and next to my inflatable doll. haha. No, not really. Sometimes I do wake up next to my laptop or phone though.
So my plan for today is back to sleep. haha. Then wake up early and do a morning gym session, go to work and do another gym session when I get home. Might be a long day today at work so I dunno if that will work. But if it does, I will double up on my workout classes. I feel pretty good. Some residual soreness on my calves, hamstrings, and scapula (look at me as if I know what the hell I'm saying in regards to my body parts).
Random thought. I know I didn't post last yesterday but yesterday morning I heard a plane. A small one from the sound of it but I was thinking I wish I could text the pilot and tell him/her to make sure he/she practices 6' of social distancing while flying up there. 😅
Anyway, I better get a little bit more rest. Too early for anything. If I get my butt up early enough, I'll do a gym session. Not a morning guy so we shall see. I just don't like missing gym. It keeps me relaxed and happy.

---
Ad:0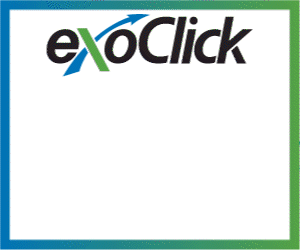 ---