Experienced Life
2020-05-09 13:46:13 (UTC)
Sleepy head 😴
Man oh man! Been sleeping a lot after coming home from work yesterday. Woke up at 9:30AM then had some coffee. Layed down for a bit then bam!!! Woke up to a phone call at 1PM. Good thing too otherwise I'd probably still be sleeping. It was Superstar calling. We chatted about what to get her friends in Mexico but we're both busy so we'll meet sometime after Tuesday. That's fine. Then we talked about the stay at home thing and I confessed to her that I'm doing great with it. Lots of positives to it and she says she is liking it too. haha. It made me think that it's your frame of mind that makes you feel the way you are. Not sure. Maybe I'm full of it but I think it must have some validity. Anyway, I had to end our call so I can maybe get my ass in gear and get some stuff done. Plus, speaking with Superstar for three days straight is like being smothered in holy water for three days. I liked it but felt too guilty getting that much time with her and felt I didn't deserve it. She is that awesome.
(Paused post for an hr) Then another strange thing happened. I hung up with Superstar and I get a call from someone that I never spoken to for years now. My ex wife!! Yipes!! No clue on what this was for. We're talking nicely. Nothing bad. I wanted to hear about the kiddos since it's been years so that was nice. I asked how they are as far as personality. So she tells me about them. The girl is like her, quiet and somewhat secluded. Not liking big crowds. She says the boy is like me. Always out and about. He's even has a good sense of humor. Wonder where that came from? haha But in general, both are good kids not getting into the usual high school mischievous things high school kids do. That's nice to hear.
We got to talking about other things too. I know she is somewhat waving the carrot and I'm not gonna lie. I'm looking at it. I do miss the kiddos. Right now, they felt the best thing for all of them is to head out to Gandmas in Pharump. Lots of isolation there and I think that was a good idea because the girl has a mild case with her lungs so while I'm not a medical expert, I still feel it's safer for them to be there just to be sure.
Overall, we were actually laughing a lot during our phone call. She says I always made her laugh. But I don't know, that could just be a ploy to try to lure me in again. And I admit, I am confused now about all of this. I can't really hate anyone for long anymore too so there is that. It does make me think if this is even something I should even consider.
Well, that's about enough of this for the moment. Strange Saturday. Maybe I shouldn't even have woken up. Almost nervous about who is going to call me next. I may just go out in the backyard and kick back in my hammock instead.
---
Ad:0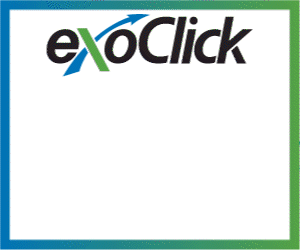 ---