Metamorphosis
2020-05-02 10:18:00 (UTC)
A Merit of Solitude
I reached a new stage with the therapy sessions. Dr. N asked me about the pace, this means she'd seen improvement which prompts asking me about further development. There won't be a session next week but the week after. It was suddenly a tense moment thinking she might forsee us ending the sessions but I know exactly what that feeling was. We've only had five sessions so far, it's a very short period of time, but I realised that although I did achieve my goals because I primarily knew what I wanted and how to do it, it wasn't something I could do alone. Dr. N provided support and practicality when friends and family couldn't. And I'm not ready to lose that just yet. So when she asked me about the duration and frequency of sessions, I explained that to her and told her I'd like to try two weeks between each session for now, to see how it goes. I may decide I don't need it after all but what I did appreciate was that Dr. N left me the decision and that she assured me she was there in case I ever needed a renewal.
That's that for now. In other news, I haven't been thinking in words so much lately. Writing hasn't been easy but I have been reading. In fact, I got side tracked from the novels on my reading list and immersed myself in research about fantasy writing and mythology. I don't want to reveal so much just yet but it's the coming together of something I had in mind for a while. It's a good research of my culture, too. Besides, it helps me forget a little. It helps me not think about friendships and relationships. The more I imagine myself in a tower alone, the more I feel more comfortable looking out the window to say hello to others. There's a reassurance that comes with isolation. I do have an idea of what to do when all this is over though. I'll get on the first bus to the city and head towards the beach. It'll be evening, away from the touristy swimming areas. I'll just take a long walk, barefoot on the sand, listening to the waves and thinking about imaginary things.
Some days I jump and fly off. Other days, I slip and dive. Today is a watery day, it would seem. It's important to resurface in this mindset, just to make sure I don't drown. I'm not entirely sure what to do, whether to go on a guided imagination journey or just catch some sleep. I feel a little tired to read in this very second but I don't want to sink deeper into this. There's no one to contact, nor do I want anyone to be in this with me. I only have my mind to help me.
To everyone out there, from the bottom of my heart, have a fantastic day. Be happy.
---
Ad:0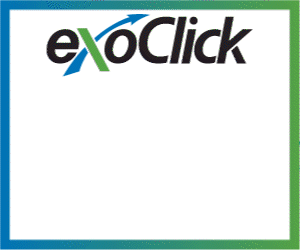 ---