Experienced Life
2020-04-26 13:09:21 (UTC)
Staying up with the big boys 😵
Stayed up with the big boys last night chatting till morning. I just woke up maybe around 1PM. haha. About 4 1/2 hrs of sleep. What a lightweight I am. But it was a fun night. It was actually just with one person. Met a new friend and I'm guessing that's even more difficult during these times so yeah, that was nice. Never can have enough friends.
Had the #1 issue again when I woke up so I had to wait till things calmed down. I could have just did it in the shower stall but nope, just because we're quarantined at home, doesn't mean I turn into an animal. At least not yet anyway 😇. Now I'm in the family room, having "my" morning coffee even though it's in the afternoon. Oh btw, when I grind my coffee grounds, I add 1/2 a stick of cinnamon. I tell you, it's a game changer. Anyway here I am, opening the blinds to the back patio sipping my coffee smelling the nice scent and taste of cinnamon and I'm already eyeballing my hammock. So from getting up from bed to going into a hammock. What a lazy Sunday. What a lazy man and you know what? I can and will . Lockdown? I don't see it that way.
https://www.amazon.com/photos/shared/wd6QxKz5RwSGo7sh98SaHg.j3acVN8vvUo44GQEIJa46x
Chatting with Heidi. She says she was sad I didn't respond to her post about going hiking today. Man, she is non-stop go go go that lady. Told her I just woke up. Glad she's not my girlfriend. Actually, her man is quarantined. He has a regular flu (or so they think so) so she's bored to death and we consider each other as wing-man or wing-woman (whatever it's called). I'm her pinch hitter boyfriend. haha. No, not anything pervy. We've never even held hands and I've known here for about 11 years now.
She sent me some links regarding dogs that are ok going on kayak trips. It'll be summer soon and I was always talking about getting a dog. I've been looking at what's being suggested and it's been said that the schipperkes breeds are one of the best for what I do. So yeah, of course it's never a common breed. I'm imagining it'll cost me around $1,500 for a dog like that at least. And being in CA, I'm sure there are special taxes I have to pay too. Sigh. The weight is not more than 20 lbs so it's good for safe kayaking. Small poop makes it easier to clean and feed. Yet very athletic and agile? Not just a dog that looks cute and wobbles around to get from one spot to another. Perfect for my lifestyle. But we shall see.
Starting the day off kinda late. Confused if I should be drinking this coffee or if I'm supposed to be drinking wine already. Not sure if I should be doing my 3,000 rope jumps or 3 hrs of laying on the hammock listening to music. Not sure what to eat. Bacon and eggs? Salad? Hobbit lunch? I dunno. Maybe I'll just have another 2nd and 3rd cup of coffee and think about it for now. 🤗
By the way, see this cereal? It taste almost as good as the cardboard it's in. No bueno. I don't eat cereal much and this one is a thumbs down. I just wanted something quick and easy to have in the morning. Unfortunately, I bought it from Costco so it's a two pack combo. I'll see if my friends want's it for a porch pickup.
https://www.amazon.com/photos/shared/dOK9j0K-SdSdY6dEoYDa7w.Wp3zJL2BZM84TCwhTCU8sA
I started wearing cologne again. We aren't supposed to at work because some of the peeps are allergic but now that there are only 7 of us, I'm starting to again. I love my colognes. It's not just for others to smell but I like it too. Puts me in a better mood. Today, I'm wearing Tom Ford's Extreme. Again, highly recommended. Once this quarantine is over and people are back to normal working hrs again, I'd look into getting this. The aroma gets you into a somewhat romantic mood. Well, maybe I shouldn't be wearing this now that I think about it. It's hard enough as it is in the mornings. haha. But screw it, I'll live dangerously. It just smells so good. I'm not good at describing scents so I won't try but I tell you again, it does things to your hornymones for sure. And yes, that's a word. My word I made up myself.
https://www.amazon.com/photos/shared/coUQdeH9TXuixPvLB-ZTSQ.rk4uwRhGz8djluwnVjZWUb
Ok, decided to make a croissant sandwich. Put some ham in there with wasabi mayo and grey poupon sprinkled with a little bit of goat cheese. haha. Seems like something a pregnant woman would eat but whatevs. Sounds good to me. So that, with a bowl of cambe's veggie soup and some chips outta hit the spot. Ok, that's it for now peeps. Everyone have a good day.
---
Ad:0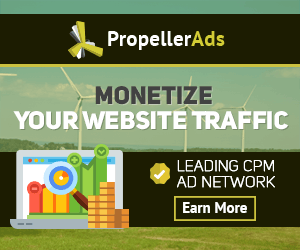 ---