Experienced Life
Ad 2:
Digital Ocean
Providing developers and businesses with a reliable, easy-to-use cloud computing platform of virtual servers (Droplets), object storage ( Spaces), and more.
2020-04-25 23:41:48 (UTC)
Saturday night 🙂
Got to do all my stuff today which wasn't much. Lots of goofing around. Got my 3, 000 jumps in. Then I tried to learn the side swing. I think I got it. Seemed harder than it really is. Got all of that done. It was hot so I was really sweating. Took a shower and got nice and cleaned. It's hot but I still work a shirt but my shorts are a pair or red short shorts. To help keep me cool and aerated. haha. I also felt like spraying some cologne. Man, I like the smell of this one. Carolina Herera Prive is the cologne. Smells so dang good. Gentlemen, you should just buy it and thank me later. So yeah, I'm home, nice and clean, smelling nice. Looking like a man whore!! Hahaha. jk. Just enjoying my Saturday is all. My meetup group had a get together again tonight. I passed tonight. I just wanted to chill instead.
https://www.fragrancenet.com/cologne/carolina-herrera/ch-prive-carolina-herrera/edt#288413
Dinner was a nice spring salad with slice almonds, dried cranberries, grape tomatoes, balsamic dressing and chunks of chicken breast.
https://www.amazon.com/photos/shared/K4K9kTcURRSWAysb7C8hXQ.x2dDmyJE_Ex49VOmSU-hB-
Now I'm watching some show and half following it. I'm more focused on my white wine. It's been awhile but now that it's warmer weather, I thought it'd be a good time for it. Makes me crave for some seafood though. Crab legs, lobster tail maybe, and some oysters. Well, maybe not oysters. I don't think that'll help me with my "situation" in the mornings. hehe.
It's so quiet in the neighborhood. It's so nice and peaceful. I know there are peeps that miss the hustle and bustle. I for one don't miss the rice rockets revving their engines going down the streets. Or that younger wannabe kid that souped up his toyota making a lot of noise but not moving all that quickly anyway. of course there are the street bikes but they get a pass since I had one for a long time. haha.
That's it for now. Gonna just try to finish my wine from Mira Flores Winery. It's a Pinot Grigio and it's fantabulous. Love the cool refreshing flavor of this wine and the fruity smell going up my nose buds as I'm taking a sip. Enjoying my quarantine peeps. Hope you're doing the same.

---
Ad:0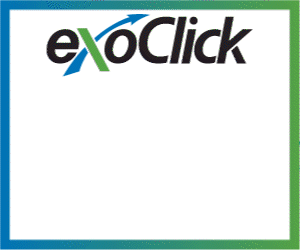 ---