Experienced Life
2020-04-19 22:33:53 (UTC)
End of a nice Sunday 👍
I did pretty good today I think. Laundry done and folded. Dishes washed and put away. Cleaned both bathrooms (Man, I shed a lot). Got some exercise done. Cooked dinner. Gave 1/2 the case of TP to my friend because she just couldn't find any. Now I'm getting my brain mushed watching TV with a glass of wine.
So it pretty mellow and pretty quite today. Just the way I like it. How can someone not like the peace and quiet? Remember how you'd see pics on FB about a nice cozy home in the woods with no electronics? How some people would say they wish they could be there and stuff? Well this is sort of it. We won't have this much peace and quiet once this is over. You'll be back to crowded public restrooms, long lines at the Costco checkout. No help at the malls to look at something because of the crowd. Traffic! So enjoy what you got while you got it. It won't last long.
I still talk to my friends on the phone and chat too. Last little relationship thing I was in we had a lot of text and just virtual communication so I had more than enough practice doing this now. Haha. Heidi called. I'm always a little tentative answering because she always needs something. haha. That's why I call my stray cat Heidi. This time she didn't need anything. She just wanted to chat and said that she's been doing a lot of hikes and has been feeling the workouts I've been leading. Quads and hamstrings specifically were hurting.
Tomorrow, it'll be 48 degrees. Dang cold. I may go to work and maybe hit the Costco there and hope it won't be as busy. Then I attend my 4:30-5:30 gym class and host a class for my friends from 6PM-7PM. I did a killer cardio workout last Saturday and I want to do that routine that we did.
Today, I did some exercise. I usually do just 6 times a week max but it was a light day so I was able to squeeze in a quick 3,000 jumps on my jump rope. It didn't take long. I'm able to jump faster now so 3,000 was a breeze. Can't wait for my jump ropes to come in. I practiced a little bit on some new trick moves but I wanted to focus on the cardio and get that 3.000 done and over with.
https://www.amazon.com/photos/shared/981836k9Qd6k4sCr6f-YKg.wd1FB73KhYl8qK0S-SVvBc

That's all I got for now. Dinner was tasty. I modified my spaghetti sauce, had some heat and serve meatballs
---
Ad:0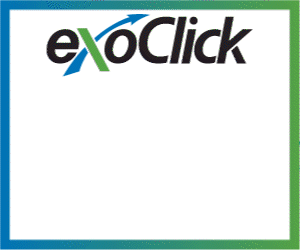 ---