Experienced Life
2020-04-11 09:42:07 (UTC)
All the tips for coping with Covid-19
Funny that I now read all these tips about dealing with Covid-19. How to cope with being at home, making the most of it, keeping positive, working out, eating healthy, keeping a journal, pinging your friends, etc, etc, etc. It hit me that this is all too familiar things that I already do and I already do them because they are so similar to self improvement and dealing with breakups. Pretty much almost dead on with of course the fact that after a breakup, it's suggested you go out to events that you don't feel like doing. Can't do that with this current situation.
So I think this is why instead of the doom and gloom, frustrations, boredom, and other negative impacts from Covid, it feels like I'm using my crap that I learned to make the most of it. Seems like the worse problem I'm having right now is my hair growing past my ears and tickling the effe out of them. I want to scratch it but I'm trying to not touch the membrane areas that are sensitive to Covid transfer. I mean I'm at home and I wash my hands a lot so it's ok to scratch my ear. I'm just trying not to because those times where I have to go out for steaks and produce, I can't unconsciously scratch my ear because my hair is tickling me again. I was going to say that running out of cinnamon sticks was the worse of it but Amazon delivered me a big bottle yesterday so it's all good. Having my first cup of coffee this morning with that pleasant smell of cinnamon entering my nose as I sip my hot cup of coffee on this once again cold cold morning :) Aaaah.
My lower back hurt a little bit. It was from last Thursday's workout that I participated in that my friend Shanti hosted. I knew they were not the best workouts for people and my gym don't do those much if at all. Her workouts hurt the lower back of a lot of people. This is balancing on your butt with your body and legs up and crunching in back and forth. Not good for a lot of peeps but I didn't want to disrespect her workout and was just being supportive. Now it hurts a little bit.
I need to make a Costco run today. Some of us are doing an Easter Dinner thing. We are assigned to make certain dishes and dropping it off to each other's front porch. We were going to have a lot of them participate but I'm in charge of the ham so I didn't want to make too many people's ham. I smoke them and when I go to a pot luck with it, it fills the room with that awesome smoked ham smell. Not the kind in the store where you can't really smell it or they just use liquid smoke. I'm talking real apple or cherry wood chips smoked long and slow so the smoke seeps into the spiral sliced ham. Yes, it has to be spiral so the smoke flavor gets into the meat and not overcook it since it's already cooked. I got it down to a science.
I'll post pics of the progress tomorrow.
---
Ad:0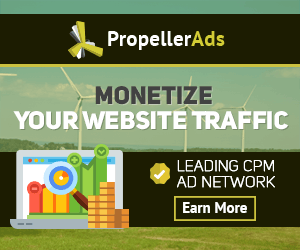 ---