Experienced Life
2020-03-30 16:54:35 (UTC)
First online Zoom Gym class 💩
So I did my first online gym session via zoom. First time using it so I didn't know how to enable my camera yet. Good thing too because I sucked!! Not in a good sexual way, I felt like a rookie. I couldn't hold my planks, pushups (which I suck at anyway) felt like the devil. I could hold 10 lb weights doing an iron cross but today with 5 lb weights, the burn on my shoulders burned way more than how I did a month ago using 10 lb weights. Reverse lunges I did so-so holding 10 lb weights. But yeah, today was a rude awakening. I slacked off big time
If not for this cutie at the gym nudging me to attend today, I wouldn't have even attended. Her name is Soo-ann. She's been nice to me since I attended that gym. I saw her a couple of times at my previous gym and we said hi a few times but that was it. So it was nice that she was welcoming me to this strange new gym where I was now the outside person looking in and no longer with a clique. Yeah, childish but we have them. Usually it's with the peeps that are at your workout level so that we keep the pace up with whatever the heck we're doing. Now, I don't have that anymore and just when I was starting to get acquainted with some of the Folsom gym peeps, Covid-19 comes in to muck it up. I know I know, silly stuff and not really life changing as far as an event but I don't care. Why do people have to be so serious? I want me to be me again. Just silly and having fun. Sure we have a serious situation at hand but I refuse to make everything seem like doom and gloom.
Anyway, I think I need to start eating right again. Today was a detox session for me for sure. I'm afraid to puke because it my come out exorcist green. 🤮 Anyway, I got nudged by Soo Ann to attend the cardio session tomorrow at 7AM! I mean, my coffee isn't even brewed that early so I don't know what I committed to. Then another 4:30 session that same day? Ugh.... I just committed to tomorrow at 7AM for now. It'll be my 2nd day back since all gyms were shut down. Maybe I should take it easy on the vino for tonight too. Sigh...
Hey, at least I'll get my dopamine and serotonin fix for today. I'll try to do some jump roping now. Forget dong over 3,400 today. I'll just see how far I can get and be happy with that.
That's it for now diary.
---
Ad:0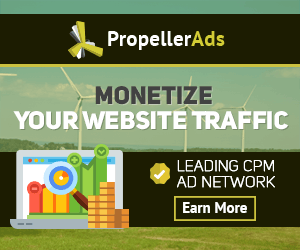 ---