Experienced Life
2020-03-17 06:57:51 (UTC)
Stick to what I can control
I should know better than to get too wound up in things. If the gym closes, we will have online instructions. So we will follow the coaches moves while at home. They wont be able to correct our bad form but I've been doing this long enough so I should be aware of my posture, core tight, back straight, shoulders back, etc, etc by now. I also know how a d already jump rope almost an hr a day in my own anyway. It's just hard at home because there isnt a smooth surface or height clearance except for one spot in my garage.
Coffee is the morning is still coffee in the morning. I live it and I love it. All quiet in my bedroom so this is my quiet and relaxing time. Room isnt so bad. Some clutter but itll take 5 min to clean up so I'm happy with my bedroom.
My boss comes in to work late everytime so I'm thankfull fir that too.
My Alexa just told me my order is coming in today. I always love Alexa telling me I got an Amazon delivery coming. Feels like a little bit of Christmas when that happens.
So even though my boss is an ass, I for the most part I have great co workers. Some I've worked with for 18 years now. I still have a highly technical job that not many people can do and it's fun. Way better than flipping burgers or shoveling poop for sure (but I worked at Mcd's for years. That too was fun but didnt pay much).
I don't need to shop for a lot of stuff. I already had a pantry full of food. Not from recent events. I've had a lot of dry goods and I still have lots of toiletries to last me for months. I even have cases of wine and many bottles of hard liquor. I used to host a lot of get togethers at home but now its going to be used to hunker down if needed. So I'm not one of those clamoring for TP, bread, bottled water, etc, etc.
I'm still packing my gym clothes for today. Gym may or may not be open. I got my St Patrick's outfits ready. Even down to the socks. Lol.
---
Ad:0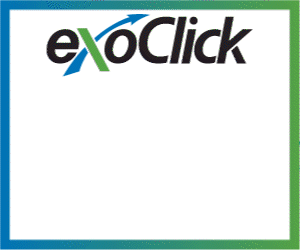 ---