Prophetess
2020-03-16 19:14:58 (UTC)
Random Thoughts of late
A wise friend said that it's quite possible that your toxic to me. In the last few weeks of quiet (I don't count the occasional meme/video.) without contact, I've come around to possibly thinking he is right. Emotionally unavailable. That's a good place to start. For the last few years I've noticed that I get the "business end" of a relationship from you. Basically, your emotional crutch, baggage handler, and bank. I get scant affection or anything really unless I initiate it. Affection, conversation, etc. is basically all started usually by me. Even hanging out is much the same. Then sadly, I came to realize that it's most likely that way with all your friends. Not just me. The occasional times when you basically announce that you want company on your time. I didn't understand it at first, but slowly came to realization. In your own way you push people away or keep them at a distance. I don't understand the reason for it, but I understand that much now. Emotional unavailability doesn't just affect romantic relationships but friendships as well. Over time it erodes them as people slowly come to the same realization. It doesn't mean that you're without emotions completely, just that you don't realize that you keep distance and control over your world and the people in it. Like having them being the ones to constantly initiate things. When was the last time you asked me to come and hang out? When was the last time you asked me to come down for a "weekend"? When is the last time you asked me to go get a bite or anything really? To finish my thought on the business end of a relationship, you come to me to confide in me. I can understand why. I don't bullshit people. You've been emotional in front of me. You come to me to help you financially. We sleep together (just sleeping and nothing more). All the things a significant other (used for girlfriend, wife, etc.) would do. But when it comes to emotional investment, it just isn't there. There's no future. The word exclusive has never been used, but I have seen some jealousy on your part and some behaviors that would scream just that. I don't like assuming since the last relationship I was in there was no communication and I was always being accused of assuming (and that's wrong to do and I was usually wrong) everything. When there's no communication, all one can do is assume by action or pattern. And here we are.
I think that I confuse you. You've told me of some interactions with your female friends. I gotta say that I'm a bit confused too. First, I don't get jealous. I'm not a jealous person. I can say regretfully that someone did push that with their own agenda and after convincing me it was a good thing. Once more I've managed to shed that. I've never once seen anything good come from jealousy. I don't see a point. In the multitude of times I was cheated on by someone I was with, I realized that there isn't anything I can do that will ever stop that from happening. I live with it or I leave. I refuse to live with it, so I'll leave if I feel it's going on. No words. No anger. No nothing. None of these things will change whether a person will cheat or not. So why waste energy on it? Getting back on track though. You claim that you hate drama. I can dig that. I try to keep it a minimal in my life and I do pretty good really. It does make things boring since there's nothing really to talk about. I go to work. I come home. I play video games. I write. I run errands. I hang out with my kids when I can. I go shopping. Basically, while it's a boring life, I have my shit together. I pay my own bills. If I get into financial trouble, I pull myself out. I hang out with friends when I have the chance. I have a pretty decent, stress-free life. One thing I noticed about you is that it seems like you don't understand that. A female that has her shit together. Many of the interactions with females I get from you is about them having "breakdowns", relationship problems, emotional issues, etc. You'll drop everything to help them but at the same time state you hate drama. I'll admit that the few times I had problems I came to you, but usually I fixed them myself over time. I understand wanting to help friends during times of trouble. I've done it multiple amounts of time. Partly what led to my choice to follow the path of becoming a licensed therapist. There's a line though there and you tend to cross it. It seems like the only time that anyone gets that kind of attention from you is to be in that state. I began to wonder why so many (not all I stress that) of your female friends are like that. I realized that not only has it been an allowed behavior (and accepted) but it's their way of getting your attention focused solely on them. Be it they have feelings for you (seems that's come up a time or two) or they just need validated male attention (not unheard of really, also means they aren't getting it from their SO usually). In either case that's usually the driving forces behind it. How do I know this? Seen it before. Usually it's a trick women use to wear down a guy that they want a chance with. Over enough time the guy will either admit to having a SO or give in. One thing that does get me is that. Even if we're just friends, why can't you say outright that you're with someone? Why are you so afraid of that? Most all of my friends (male and female alike) I know their significant others. Hell, we even talk about it from time to time. You can't seem to do that. The few times I knew of I accidentally found out. Either it's slipped out or you've done the (cruel) she'll get my point this way type of revelation. You've also done things that make me think (not the words but some actions and innuendo) that I'm a SO. I don't rightly know if you know how to say anything or do that just to keep me around (for whatever reason) but communication is a thing. Without it, well honestly, we have the last couple of weeks of silence.
I have tried speaking to you about all this. I've tried communicating without a response. It's like everything is ignored, including me. I hate thinking that I'm leaning towards my friend being right. The more that I think on it though, I must be a puzzle for you. I don't know who all reads these when I post them but I'm curious on outside thoughts. A wide range of perspective versus just the smaller one. I'm not looking for advice, but welcome open discourse about it. I wish it could be with you, but sadly it's been proven that will never happen. I will honor prior agreed upon things, but honestly things may go longer than 30 days unless you show me differently. I know what I bring to the table and I'm not afraid to continue eating alone.

---
Ad:0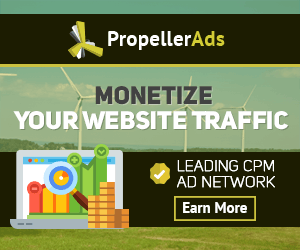 ---