Carrie notes
2020-02-08 03:56:31 (UTC)
Prayers
Dear Father in heaven, living source of all that is eternal in us, we come to you and plead with you to strengthen the gifts you have given us. Grant us the light of life in which we can walk in spite of the many burdens and uncertainties of our earthly life. Protect us from deception and disappointment. Strengthen our hope for your steadfast, firm, and eternal rule in us, in many others, and finally in all people. Amen.
Heavenly Father,
Today you woke me up to see another day on earth. Thank you for blessing me with another day.
In Jesus name 🙏
amen
Heavenly Father,
My days are happier just because I have a friend like you. You make my world happier and more complete. Feel great to be able to count on your unsuspected affection and friendship.
You're the type of friend that everyone should have: a friend like you makes everything easier! Your friendship brings me nothing but joy and satisfaction. Having you close by makes my days more pleasant and there's nothing better than to always enjoy your happiness and good sense of humor!
You know I'm not into fighting, don't you? But I would go to war with the Taleban, Al-Qaeda and Bush and the entire Evil Empire they talk so much in the papers and on television, just to keep your friendship.
You can't imagine how good it makes me feel to know that I have in you the best of friends!
For all of the above, I want you to know that in the moments of joy or when you are a bit sadder, in health or during flu, you can always count on my friendship and my affection!
I'm very lucky to know someone as loyal and honest as you. Life usually brings you unpleasant surprises and events, but ever since you've came into mine I feel there's a new lighthouse to guide me in my moments of indecision and doubt.
You are special in a natural way, but apart from that, I can also see you the interest and effort you put into making yourself available to others.
I can see your interest in making the lives of your friends lighter, happier, more comfortable and prosperous!
Now that everything seems confused, now that people seem to be losing their faith in a better future, it's good to know there's someone special like you close by. It's great to know there's someone you can turn to.
It's great to know that you have such a friend. You are very special…
In Jesus name
Amen
Heavenly Father,
I see all these prayers on Facebook asking to pray for in-laws, parents, brothers, sisters, cousins, nieces, nephews, grand children, neighbors, and children! I pray that the people making these posts are praying themselves.
I pray this in Jesus name,
Amen
Lord,
I want to forget everything I have learned my whole life. I want to make this the beginning of a new understanding, a new dream.
The dream I will be living will be my creation. It is my perception of reality that I can change at any time. I have the power to create hell, and I have the power to create heaven. Why shouldn't I dream a different dream? I need to use my mind, imagination, and emotions to dream heaven.
Amen
Lord,
Thank you for the beautiful day today. Please give us another beautiful day tomorrow.
Sweeten our dreams tonight.
Amen
Heavenly Father,
I seek the freedom to live my own life, instead of the life of the belief system. No, I'm not innocent but I am not always the person these people need to blame for their troubles. I'm sorry they can not take responsibility for their actions.
I hang my head and cry knowing they choose not to believe that God will bless and provide for them.
I truly thank you God for joining me as I walk through life. Jesus Christ bless and touch all who may come before you in prayer and whatever the need maybe asking heavenly father that you touch, heal, deliver and set the moment from hear on out Lord.
I pray this in Jesus name
Amen
Lord our God, we come into your presence and ask you to help us. Help us in every part of our lives, even when we do not understand. Be with us with your Spirit. Guide and lead us with your hand. Let your will be done in all things, even if we must bear suffering. Your will is for good alone and you will set everything right. Help us. Bless us through your Word, through everything we are allowed to hear from you, our God and our Father. Amen.
---
Ad:0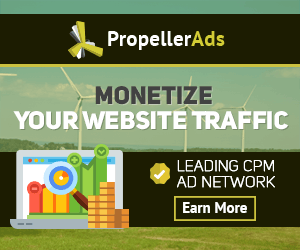 ---