Carrie notes
2020-02-07 03:22:23 (UTC)
You Are Grate
It is not a special day. There is no occasion to text you. But I am messaging you because I Remember You Always!
You are very special and that's why I feel honored to be your friend. I know life wouldn't be this easy if I didn't' have a friend like you… Thank you for all you have done for me, for all the support and help!
To have you as my friend is one of the major reasons for my happiness. You are great! With you near by I hardly need anything else. I know I could travel the entire world but I would never find a friend as faithful and loyal as you.
What thrills me the most about this friendship we have is the over flooding loyalty and honesty, your willingness to dedicate the best of your soul to someone else, your unique altruism and your catching good humor…
I trust in that brotherly feeling so much that I don't even feel like I owe you anything, although I probably do, considering how much you have helped me and how good you make me feel!
My darling, you are a great friend, the best I have ever met and the best I have! If you ever need something, don't hesitate to call me: I want you to know that you have in a true friend, a friend who would never avoid from any sacrifices to help you!
A friend is like a book that has to be read to appreciate its beauty. As such, you´re one of the finest books ever written. How I wish you could be reprinted!
Knowing you as proved to me that there's still friendship and honesty in the world. You are the best friend any one can have!! Knowing someone as sincere and honest as you has made my faith in the future of humankind grow!
Now that disbelieve seems to be taking over our souls, to know there are people like you makes all the problems look smaller.
It's great to be your friend and to be able to look in your eyes and see a mix of serenity and hope!
For me, this fairly recent friendship is something I consider to be sacred already. It makes me have faith again in some simple but fundamental human values, which, sometimes, for the lack of practice, we swipe under the carpets of our memories and of our hearts…
For me, this new friendship is precious and that's why I intend to keep it till the end of my days… I believe we can achieve that, because I have faith in you and I have more and more faith in life and in the future. Those who have a friend like you fear nothing!
Always bear in mind that my affection and true friendship will be yours forever!
Heavenly Father,
My days are happier just because I have a friend like you. You make my world happier and more complete. Feel great to be able to count on your unsuspected affection and friendship.
You're the type of friend that everyone should have: a friend like you makes everything easier! Your friendship brings me nothing but joy and satisfaction. Having you close by makes my days more pleasant and there's nothing better than to always enjoy your happiness and good sense of humor!
You know I'm not into fighting, don't you? But I would go to war with the Taleban, Al-Qaeda and Bush and the entire Evil Empire they talk so much in the papers and on television, just to keep your friendship.
You can't imagine how good it makes me feel to know that I have in you the best of friends!
For all of the above, I want you to know that in the moments of joy or when you are a bit sadder, in health or during flu, you can always count on my friendship and my affection!
I'm very lucky to know someone as loyal and honest as you. Life usually brings you unpleasant surprises and events, but ever since you've came into mine I feel there's a new lighthouse to guide me in my moments of indecision and doubt.
You are special in a natural way, but apart from that, I can also see you the interest and effort you put into making yourself available to others.
I can see your interest in making the lives of your friends lighter, happier, more comfortable and prosperous!
Now that everything seems confused, now that people seem to be losing their faith in a better future, it's good to know there's someone special like you close by. It's great to know there's someone you can turn to.
It's great to know that you have such a friend. You are very special…
In Jesus name
Amen
During this last years, I've changed cars several times, bought clothes and shoes I don't even wear anymore and I've changed my opinion on a number of subjects… But one thing hasn't changed: the respect and admiration for a selected group of people of which you're part of.
It's always nice to have you near and to enjoy your company and your loyalty; it's important to have the friendship and affection of someone with whom we can share our joys and sorrows, and discuss our problems without fear or reservations.
Knowing you as proved to me that there's still friendship and honesty in the world. You are the best friend any one can have!! Knowing someone as sincere and honest as you has made my faith in the future of humankind grow!
Friends forever? You bet! After all, it's not everyday you come across someone you can trust completely and relentlessly. Although we don't get together as much as I would like to, it's good to know you're there and that I can always count on you. My love and loyalty are forever yours and you can always come to me even if just for a good chat or to toast this friendship with a fine glass of wine!
In these hard times, when people are self-conscious and shut themselves from others, suspicious of anyone who tries to get close and of all displays of affection, it's good to able to trust in someone. And it's even better to realize that that person, in whom we deposit full trust, is someone as special as you!
---
Ad:0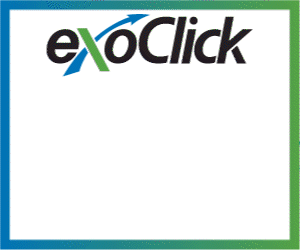 ---