Camila's Photo Album Playlist
2020-01-08 21:49:32 (UTC)
My Diary Entries (2):
Seapot: (To Mariestellar Redona, From Elaine T:)
Seapot is pretty cool! I'm really fascinated by the concept of utilizing a conveyor belt to bring out side dishes. I think it's kind of becoming a norm now ever since Kura Revolving Sushi Bar opened several years back, but then again, it's also not uncommon if you're in Asia lol ok anyways. I've gone to Seapot a couple times already and usually the first thing I do is go straight to the condiments area to get my sauces. The moment I sit down, I would start grabbing all the side plates I want from the belt; soooo much fun! You would also get your own hotpot for yourself or share your pots with whoever you're dining with. I usually would order all of the meat selections they offer too (except chicken because that takes forever to cook). And once all your food is set on the table, proceed to dump everything in your pot and let the pot work its magic while it heats everything up and you can just sit there and enjoy your meal; of course don't forget to fill up on side dishes when you're running out of fish balls, mushrooms, tofu, veggies, and dessert in the end!
Arena SF:
The vibe here is fun and the music is on point, however, I didn't expect the venue to be so small. I came here for a birthday with a big group and am fortunate that we got a table all the way at the back and I'm also grateful for the giant fan next to our table because I was literally standing there the entire night because of how hot and musty the venue was. Going in was pretty easy; I was told to have the guys go in to the table first and the girls would be under the guest list and we'd go in later. There was a bit of a confusion when we were entering while the bouncer was being passive aggressive and rude; ultimately we all managed to get wristbands and went in, so that was great. Besides that and the mustiness, I'll probably come back if my friends get another table next time maybe.
Liholio Yacht Club:
Fancy, upscale, high quality Hawaiian-themed heritage food. Reservations are suggested to be made ahead of time if you're trying to dine in Liholiho! But this place is well worth the wait.
For a group of 3, we ordered quite a lot:
Small plates:
- off menu spam musubi/spam over rice [fave]
- beef tongue steam bun [fave]
- manila clams in coconut curry
Entree:
- 28 OUNCE imperial wagyu ribeye
Dessert:
- baked Hawaii ice cream
- pandan coconut rice pudding
I definitely suggest ordering a couple of their smaller plates and one entree to share as family style to try a little bit of everything because everything is literally so unique and well-cooked. The spam is not on the menu and you kind of have to know it to order it, which I highly recommend. The beef tongue steam bun and the wagyu are extremely tender and juicy - basically melt in your mouth. Manila clams were tasty and flavorful. We were stufffffed and could barely finish everything but there's Always. Room. For. Dessert! The baked Hawaii was so sweeeeeeeet and the brown meringue was good. Pandan coconut rice pudding tastes as good as it sounds.
I will be back to try the rest of the menu and this place is realistically the only place I'm down to try their entire menu lol.
Recommend 100%!
PS: As told by the chef/owner, check out the walk-in/waitlist tab on their website should you join them on a whim. They often have no wait time during off-peak hours. Also, they have a super cool "notify me" feature now too. They also have a cool cocktail bar, Gen-Gen Room, hidden downstairs if ever you choose to wait for a table.
Pika Pika: (my good friend in Yelp Elaine T thanked me for my compliments about my new pic):
don't really go to Japantown as much as I did when I was in high school anymore but whenever I do, I almost always want to take PikaPika pictures! The most recent time I came here was on my birthday a week ago and the very last time was ... several years ago??
The process is different now compared to like a decade ago because you have to choose your machine and pay beforehand. The machines are also a lot easier to navigate now because back then, the machines were in Japanese and there was a time limit on how long you could decorate your pictures while struggling to figure out which function does what (unless you know Japanese). They're a lot pricier now too. I did two machines and they're supposed to be the most "natural-looking" ones (they still made me look like a doll though lol) and they were $12 and $13. I don't remember how much the machines used to be back then, but if I was able to bust a mission from East Bay to SF Japantown AND pay for pics in high school, it was most def cheaper than today. I don't bother with sending digital copies to myself because those are even more pricier.
Nevertheless, it's a cute activity and I usually do it for reminiscing purposes. The next time I'll come back will maybe be another couple years later, haha!
---
Ad:0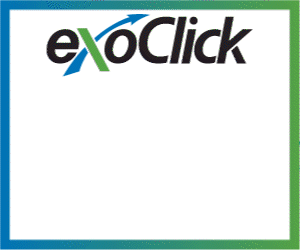 ---