kestrel
2019-12-29 12:07:34 (UTC)
Goals Reflection: December 2019
[any identifying names and locations will be changed for protection and privacy.]
GOALS REFLECTION - December 2019
OFF-GRID HOMESTEAD
The folks at the eco lab compound checked in early in the month, but beyond that it's been quiet in terms of the planning for the trip in May 2020. Considering it's 6 months away, I'm not concerned about this lack of communication. Additionally, people are always busy this time of year so I'm certain they're taking care of more immediate things.
Meanwhile, I've been devouring the audiobook version of their recently-published book, and likely going to set up a small garden next year. There's a community park with garden plots a short walk from where I live, and I think it would be possible for me to have a garden plot out there, should there be space I can reserve. It will also help me wake up earlier in the mornings, which is something I want to do in general anyway.
GAME DESIGN
This is the month of the immersive "Secret Santa video game exchange" event that I've been organizing for the past few years. To sum up the process: each participant comes up with a list of things they'd like to see in a game. The organizer (that's me) mixes the names and randomly pairs them. Each participant ends up with a list (and ostensibly a recipient) with which they're to be inspired to make a video game or software toy or something. The (very) soft deadline is in early January.
I've been chipping away at a narrative-driven, exploration-based platform, and have had a lot of fun creating the pixel artwork for it so far. The game engine is actually lifted from a platformer I started making years ago and then eventually abandoned, so it's good to see that there's some use for that effort after all. The story is touching, in a way, and while making the art assets for it I've felt in a "flow" state, like when I was doing the Global Game Jam piece I did in late January of this year. I might have it done by the deadline, but I'm currently in a funk due to some sinus issues and until my brain fog dissipates I don't anticipate much accelerated development.
Regarding board games: not much design work happening, as my efforts have been going into the video game project. But I've been playing more games lately. When visiting family on Christmas Day, I taught my mother how to play Backgammon and we both remarked that after a few games she was doing well in picking up some of the tactics and strategy involved. I can see she and me playing this frequently together in the future. I've also visited a board game design friend a few times this past month, and as he's an avid collector and designer I've broadened my exposure to plenty of worthwhile games and critical thought about them. Depending on my health I may be visiting him for New Year's and playing games then as well.
INCREASED INCOME
Well, it's about time: The Glowforge has finally been shipped to me! All the parts arrived before I left the office for vacation. They're now in my room, and after purchasing an additional table to hold this stuff I should be into cutting and engraving all manner of projects.
This is a fantastic development. I intend to make a wide variety of custom game components, ornaments, picture frames, coasters, trivets, and more in time. I also want to contact the screenprinting studio I reached out to earlier this year after I have some solid examples of the work I can do with this device. It would be cool (and I suppose I might be able to start paying myself back for this device) to start collaborating on projects and making worthwhile, custom stuff. I'm excited about this machine finally arriving. If I invest solid time into this, I expect proportionate financial returns.
FAMILY TIME
I visited my family for one of their biggest holidays: Christmas. The rest of the month I avoided them, because most often they were sick and I didn't want to be exposed to their germs, risking my own illness. Of course, I'm sure it was just a coincidence that my sinus problems had a significant flare-up just days after visiting them...! I'd planned for a visit to my aunt in the midwest for a couple days before New Year's, but I'm postponing that until after I recover, likely for a three-day weekend coming up in January.
Although I'm not really one to consider the people I work with as literal "family," I did do a nice thing for them at the early part of the month. There's a restaurant with a large old-skool arcade, and I treated everyone to a Saturday lunch and games. I used some of my settlement money to pay for everything. Except for a few people who couldn't attend at the last minute, it was a tremendous success! It was a fun event with delicious food, plenty of room, and plenty of games for everyone. I was surprised that so many of my coworkers found pinball games (there was a collection of over 30 pinball tables there) and arcade games from the 80's and 90's so entertaining. A few of my coworkers were able to bring their young children, and they had a blast. The luncheon received high marks all round, and maybe I can convince our Executive Director to have the party there next year, instead of Indian Buffet... We shall see. Turns out she's quite the pinball fanatic, so it may be an easy sell. :)
FITNESS & HEALTH
As I type, I am dealing with swollen sinuses and a constantly-running nose. I feel like I have chronic sinus problems, and have for decades now, and every time I talk to a doctor about it they make allusions to allergies. Should I visit an allergist? Should I make more solid steps in the direction of my personal health? What would be the most impactful? If I were to buy more stuff to make me feel better, I would consider finally investing in a Berkey water filter for my living space. Recently I began seriously considering an air filter as well.
Meanwhile, I've been using the exercise bike almost daily, typically six days a week, and the morning exercise routine five days a week. I've experimented with waking up first at 5:30am, then at 5:00am to be able to do exercise cycling early in the morning, instead of after work. I'm not sure what's working best at this point. When I'm back at a regular work schedule, I'll jump back into the 5:00am wake-up time and see how long I can keep it going. It's helpful for me being able to go to work earlier each day, and then return home earlier each day. Maybe I just want to be outdoors for at least a little while while the sun is still up.
The monthly bicycle ride went forward without fail, and it was a good route and a sizeable crowd for the holiday season. Looking forward to January's ride. I met a new friend and although I am not really seeking a romantic interest, we'll see what happens when she and I cross paths again next month.
I'm also maintaining my affirmation of "I will be a world-class instructor." I say it a dozen or so times before I fall asleep at night.
TO SUM UP
The year ended on a fine note. A lot of things are going the way I want them to, and there's very little negative drama that preoccupies my thoughts. Worrying and ruminating about the future can easily bring down my mood, so although I'm certainly not ignorant of it, I want to focus my energies on the here-and-now, taking care to cultivate positivity wherever I can have a hand in what's going on. It seems to be a worthwhile strategy.
---
Ad:0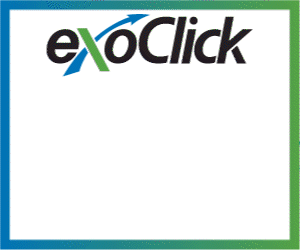 ---