kestrel
2019-11-30 22:05:43 (UTC)
Goals Reflection: November 2019
[any identifying names and locations will be changed for protection and privacy.]
GOALS REFLECTION - November 2019
OFF-GRID HOMESTEAD
I have been in talks with folks over at [the eco lab]. I also cleared about a month of free time in May 2020 with my day job. They like what I do, and I have the PTO to back up my time away, so a month off was surprisingly easy to implement. This is a fantastic development in the right direction, and I am pleased with how things have progressed.
Although the details are nowhere near set in stone, I have explained my physical health situation (some chronic pain in my shoulder), and they still seem amenable to me attending. There are two residence plans for guests on their land: one as a boot who works a 40-hour week, or something more akin to an eco-tourist. Because of concerns with my physical capabilities, I opted for their eco-tourist model, but I explained to them that I want to work as much as possible. I opted for the flexibility of the latter model so I can take a break when needed for recovery. They have not voiced any issues as of yet, and definitely seem open to my long-term visit with whatever terms we arrange and agree upon, so the outlook is positive.
There's money in the savings account to accommodate this, and I can't think of a better reason to spend it right now. My sights are set on it for Spring 2020.
GAME DESIGN
My roll n' write has been seen by fellow designers recently, and I posted it in the forums of a board game designer's group in which I participate. General reception is positive. I'm concerned about graphic design most of all, since my rules are already in fair shape and I intend to have something available for contest submissions by the end of December this year. Ideally, I would love for this game (and perhaps others I design in the near future) to be candidates for a roll n' write compendium volume being released by a small publishing house.
Speaking of additional designs, I've chipped away at a little of my tile-laying game design with some new ideas that need to be tested. I also have a map-making roll n' write game idea I want to put on paper and test this coming week.
INCREASED INCOME
Nothing new on this front. I'm currently conservative with my spending (vacation notwithstanding). Since I don't celebrate holidays this should be simple this time of year.
I iterate again that "not spending money" is not the same as "increasing my income." However, when I have a seemingly limitless cloud of money sitting in a savings account, being disciplined with my spending should always remain a priority, otherwise I risk losing it all on frivolous purchases. Better to spend it on worthwhile, significant investments.
On that same topic (and related to the topic of increasing my income), I ended up listening to an audiobook this past week that has been tremendously inspirational and has me forward-thinking once again. I listened to -How to Fail at Almost Everything and Still Win Big- by Scott Adams, the cartoonist of "Dilbert." I'm not necessarily his target audience for his comic strip, but when it comes to his audiobook it was right up my alley. He touched on subjects ranging from crafting systems instead of goals, to subjects of conversation, to essential skills to learn, to subjects as discrete as cultivating habits of proper diet and daily physical activity.
By far, the most illuminating topic was that of affirmations. Although its concepts dovetail with that of other books I've read this year (including James Clear's -Atomic Habits-), the daily practice of affirmations is one I now find attractive. Adams admits that the "power of affirmations" seems like nothing short of a miracle, while at the same time not espousing any religious or supernatural beliefs. The way I see it, I can also experiment with affirmations as well, and gauge their usefulness.
My first affirmation: I, [my name], will become a world-class instructor.
FAMILY TIME
I dodged the Thanksgiving holiday with family again this year. This past week was too good for me to pass up, and I'll discuss it more in the following section. I'll likely visit them in mid-December, and then there's the Christmas holiday for which I'll visit likely for a couple days.
I also received a message from my aunt who lives in the midwest, and I will likely visit her for a couple days between Christmas and New Year's. I have that week off from the day job, so it can be arranged as long as she's able to accommodate. She recently had back surgery. I feel like her window is closing soon, so a visit will be good for both her and me.
FITNESS & HEALTH
The main personal highlight from this month, by far, was my time at the shore this past week. I rented out a hotel suite that had all the amenities I would need for a week in town. I brought food, clothing, and all sorts of stuff to occupy my time while there.
To say it was a good trip would be a gigantic understatement. I ate when I wanted, slept when I wanted, rode my bike when I wanted, did anything I wanted, the entire time. One of the most fun things I did was orchestrate a live webcam broadcast to a pen pal of mine in central Europe. On the boardwalk in the town I stayed are a number of webcams operated by the various businesses, and they run year-round. So I woke at 5am one morning, bought a coffee at a 24-hour cafe, and sat in front of a predetermined webcam at 6am (which was 12pm noon in her time zone). I finished my coffee and a snack with her sign saying "Hello!" in her native language in my lap. I went back to my hotel room afterward and she had sent me an email profusely thanking me for taking the time out on my vacation to do it. She was very grateful for the gesture, and even offered to do the same for me at a webcam in the big city near where she lives. It happens tomorrow, so we'll see how it goes.
The big bike ride happened the day I returned home from my week out of town, and it was a fitting capstone to the tremendous week. At the after party, I was on cloud 9, just in a great mood. I felt every conversation I was in that evening was a positive one, and I said all the nicest, most perfect and natural pieces to the discussions I was in. I even crossed paths with my most-recent ex-girlfriend (a friend of hers caught a flat and I was there to assist), and those conversations were very congenial.
The last week of November was personally one of the best week's I've had in recent memory. Nothing went wrong, and so many things went right for me. Now if only the rest of the world could catch up to where I am. :)
TO SUM UP
This was a wonderful month for me, personally. The autumn continues to be my favourite season of the year. I will likely look forward to Novembers for the rest of my life.
---
Ad:0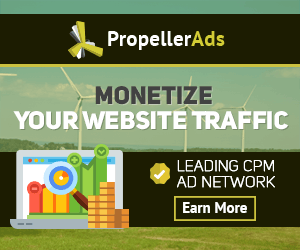 ---