Experienced Life
2019-11-10 08:41:31 (UTC)
Nevada City visit
Yesterday, we went on a hike in Nevada City with my meetup peeps. Met some peeps that I haven't seen for a year or two. Some new people too. After the hike, we checked out the nice little town. I like walking around window shopping and just the ambience of a small older town. We ended up finding a wine tasting place of course. I seem to be able to find one by instinct. Dinner was at a Thai restaurant. It was a good day. I think of the 1% saying that I tell myself.
Glad I went. Met some new friends. One cute one too (uh oh...lol). Nah.. just playing.
She's cute but that's all. She says she's been with the group for awhile but we must've attended events where she didn't or I didn't go. I saw her fb profile and I noticed she looked like my Native American ex gf. I showed a pic to my friend Heidi and I asked her who does this look like. She said the same thing saying is this your ex gf? I said no, it's that lady that is hiking with us. haha. Mind blown! That was funny. Even her kid looked like my ex gf's kid. But yeah, not going there. Not gonna pursue anything with her. She was cool though.
So today's schedule? Church of course. Room is still clean so no need to attend to that. Truck needs to be washed and the inside cleaned since I had passengers in it finally. I got some ironing to do. Wish I had a fancy-smancy machine to easily do this. I need to hit Costco for my weekly grocery shopping and impulse shopping. I think I got some pills to pick up at the pharmacy. It's Sunday, I'm not going to pack it with too many "to-dos". I'm sure I'll probably get a text or two from friends inviting or asking me what we can do today.
At the moment, I'm still in bed sitting up drinking my coffee and on this app jotting things down. Candle still lit from last night and my flowers are still going strong. I know I state this almost everyday and you know what? I never get tired of this routine. I freaking love it. I even improved on how I start my keurig machine. Instead of really leaning over to start it, I now have a chopstick and can reach the start button with it so it's much easier. haha. You know, when the little stupidest things in life can make you smile or laugh a little, you know you're going to be ok.
Here's a link to some pics from yesterday. Town tour, hike, and Thai restaurant. I'm not in any of the pics.
https://www.amazon.com/photos/shared/sWUNEuKzSLu2eSDp8rdzYw.sWfoII7jRcFyDeEp6BpYVI

---
Ad:0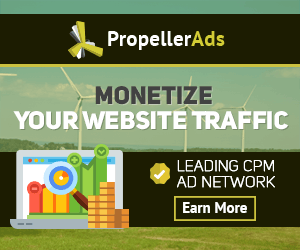 ---