Broken Glass Park
2019-11-09 13:43:04 (UTC)
Guessing Astrology Signs!: M*A*S*H Characters
Character: Colonel Blake
Rising Sign: Leo
Sun Sign: Libra
Moon Sign: Taurus
Character: Hawkeye
Rising Sign: Aries
Sun Sign: Aquarius
Moon Sign: Libra
Character: Trapper
Rising Sign: Virgo
Sun Sign: Gemini
Moon Sign: Cancer
Character: Frank
Rising Sign: Virgo
Sun Sign: Leo
Moon Sign: Taurus
Character: Margaret
Rising Sign: Sagittarius
Sun Sign: Taurus
Moon Sign: Virgo
Character: Klinger
Rising Sign: Leo
Sun Sign: Taurus
Moon Sign: Libra
Character: Radar
Rising Sign: Gemini
Sun Sign: Aquarius
Moon Sign: Virgo
Character: Father Mulcahy
Rising Sign: Leo
Sun Sign: Cancer
Moon Sign: Sagittarius
Character: Colonel Potter
Rising Sign: Leo
Sun Sign: Taurus
Rising Sign: Aries
Character: BJ
Rising Sign: Aquarius
Sun Sign: Aquarius
Moon Sign: Cancer
Character: Winchester
Rising Sign: Virgo
Sun Sign: Libra
Moon Sign: Taurus

Rising Signs (Actual - the ones I could find!):
McLean Stevenson (Colonel Blake)... Taurus
Alan Alda (Hawkeye)... Capricorn
Loretta Swit (Margaret)... Scorpio
Jamie Farr (Klinger)... Virgo
Mike Farrell (BJ)... Pisces

I don't think I'll go into why I chose the rising signs... I have an idea of the appearance of all the rising signs (except Pisces, for some reason). I could describe at least a few of the signs appearances in fairly good detail. Rising Signs effect more than just your appearance, but that's still the most obviously easy thing to go by. Still, I get it wrong, often. Lol. I mix up Taurus and Cancer, Scorpio and Sagittarius. I'm not that good at guessing them, but it's fun to try! Moving on...

I said Colonel Blake was a Libra because he's just goofy as hell. I said his moon sign is Taurus because I'm just getting that vibe too.
I said Hawkeye is an Aquarius because I think Alan Alda is just like Hawkeye personality-wise, except unlike Hawkeye, he's not a player. Other than that, they seem to be similar people and Alan Alda is an Aquarius. I said Hawkeye's moon sign is Libra because he's a flirt!
I said Trapper is a Gemini because he just exudes that energy somehow. He reminds me of a Gemini I know in real life, somehow. I said his moon sign is Cancer because I think he has a sensitive side.
I said Frank is a Leo because he's full of himself and his own abilities, which is the bad side of Leo. I said his moon sign is Taurus because the bad side of Taurus is being greedy and he was greedy.
I said Margaret is a Taurus because she's so staunch and militant, just like a Taurus woman I knew in real life. She also has a sensual side... just like this lady I knew. This lady I knew was a dirty old lady! She was part of the Johnny Depp Fan club in her 60's and she would hit on the young men at work! Anyways... I said Margaret's moon sign is Virgo because she's very anal.
I said Klinger is a Taurus because... he's just down-to-earth and funny. I said his moon sign is Libra because I'm getting those goofy Libra vibes!
I said Radar is an Aquarius because they are weird enough to be as innocent and naive as him. Aries people are childlike in a way, as well, but I don't see Radar as having the temper they do. Also, he's intuitive and that can very well be an Aquarius trait. I said that his moon sign is Virgo because he's company clerk and he's very organized!
I said Father Mulcahy's Sun sign is Cancer because he seems sensitive. I said his moon sign is Sagittarius because he's very scholarly - even if it's only with religious texts and/or The Bible.
I said Colonel Potter is a Taurus because he just seems down-to-earth, but still tough and strict when need be. Also, he seems like he's into being comfy and cozy at home and loves home-cooking. I said his moon sign is Aries because he's energetic and cheerful.
I said BJ is an Aquarius because he seems kind and easy to talk to. I said his moon sign is Cancer because he also seems caring, sensitive and emotional. Also, the actor who plays him is Aquarius. Also, he reminds me of an Aquarius I had a huge crush on years ago. Lol.
I said Winchester is a Libra because he appreciates art and beauty. He's a little superficial and full of himself, as well - the bad side of Libra. Ultimately, though, I think he wants what is fair and just. I said his moon sign is Taurus because he love, love, loves music and that is typical Taurus.

---
Ad:0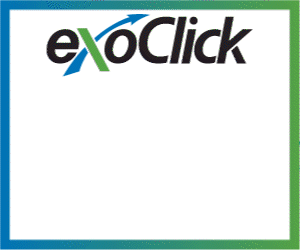 ---