kestrel
2019-09-29 17:27:09 (UTC)
Goals Reflection: September 2019
[any identifying names and locations will be changed for protection and privacy.]
GOALS REFLECTION - September 2019
OFF-GRID HOMESTEAD
Still a long-distance goal. However, I've had more conversations about this with like-minded friends. Two new developments have helped to keep this goal in mind, however. First, the book by [the eco lab I want to visit] was released, and the ebook is available. I've sent a reading link to a friend of mine currently/temporarily in Boston, and he continues to be an inspiration, reminding me that I first told him about that place and how I want to spend maybe a month out there, helping build things and soaking up as much information as I can. I almost convinced another friend of mine who happens to have land that we should spend the month of October building something from the "Primitive Technologies" record of YouTube videos. I don't think she was totally on board with that, but at least now I know she has land and is willing to do things on it.
Secondly, my financial cushion is back. Now that the settlement is in and the check cleared at the bank, I now have more money in a savings account than I ever had in my life. It makes me feel pretty secure in the sense that I can take a sabbatical from the day job to live and work at [the eco lab] and not feel any financial pressures while away from the day job.
Finally, I learned that the park nearby where I live has a public garden accessible by permit. I will look into this for 2020, and hope to have a garden plot there - which I've invested money into - with the hopes I'll grow my green thumb back (and find a use for all my used coffee grounds...!).
GAME DESIGN
I have yet to move forward significantly on any tabletop game design. The solo "adventure book" game I've been tinkering with is awaiting my efforts to develop a deck of cards to indicate locations. The jewelry-crafting game has taken up a lot of my headspace lately, with the knowledge that I want to redesign the main mechanisms of the game. Instead of plain versions of different gemstones used to make pieces, players will start with these basic gemstones, but can polish them and/or cut them into different shapes. In order to realize this into the design, several aspects of the game need to be reworked. It's intimidating and draining.
My design energy has been diverted into video games instead of tabletop games, and thankfully I have something to show for it. I fleshed-out one of my One Hour Game Jam games into a more-complete effort, including various options, better graphics, more sound and music, etc. It'll be ready for a video game exhibition the group and I have in mid-October in central Pennsylvania. That looks to be a fun event, and I think I'll enjoy some time away from home. Unfortunately it's also the same weekend as the monthly tabletop game design meetings, and I'm missing out on another one.
INCREASED INCOME
The day job continues to improve, and is recognized locally both by funders as well as employers and clients as a great place to find worthwhile work (I'm a trade instructor at a non-profit career counseling agency). My supervisor has been cultivating stronger relationships with employers, which is instrumental in getting clients hired once they've passed their competencies. I'm well-regarded by clients, and my efforts have consistently produced clients that pass their exams and move on to success behind the wheel, on the job. I'm in a good place in terms of job security. Pay and benefits are generous for what I do.
I also did a little hand-crafting lately. So I use a pocket calendar as an organizer, one for each month. This initially starts out as a blank notebook with about 32 pages in it, and thicker card-stock covers. I've been decorating them just for myself, but since October is coming up - one of my favourite seasons, and definitely my favourite holiday out of the bunch - I was a bit over-zealous and decorated October's planner to look like a mini-Necronomicon. I had a good laugh after making it, but then realized that I had a few friends who might want to have one of their own. I made three extra copies and sold them for $5 each, and although it's not necessarily big money by any stretch of the imagination, it was a boost of confidence for my illustration skills.
Before the video game exhibit in October, I will be making some "shrinky-dink" trinkets to give away as prizes. These are also something to look into in terms of making a (very) little extra scratch on the side. I want to screen-print some shirts as well, now that the weather is cooling. I should reserve some studio time and make that happen in October.
FAMILY TIME
In early September I spent about four days with my family in the woods at a fancy house in an area called Deep Creek, out in Western Maryland. It was nice and quiet, and the first family vacation we've all had together in literally decades. Personally I feel like heading out to Deep Creek is more trouble than it's worth, but fortunately when sharing my thoughts, my mother (who completely funded the getaway) agreed. But it was still a nice time away from home, definitely different than the usual weekend. My sister and her husband took me out to dinner at a local joint that brews its own root beer, so while they enjoyed their alcoholic beverages I savored a true craft soda brewed on-site.
Beyond that, during the rest of the month I think I visited the family one more weekend. I stayed home this past weekend because I'm not feeling well, and didn't want to risk aggravating anyone else's sickness at the relatives' place by passing more germs on to them.
FITNESS & HEALTH
This past Friday was the city bike ride, and apparently it took a lot outta me! I felt low all day the following Saturday, only venturing out of the house to go to the cinema that night for a special showing. But it was another short ride (just about 8.5 miles) with no real drama or issues in helping the big group - again, easily over 1,000 cyclists - make it to the after party in mid-town.
Although my morning workout routine has roughly stayed the same (the only recent change being that I've upped it to 10 curls instead of just five), my evening exercise-cycling has slowly morphed over time. Instead of going for a specific number of calories, I've changed to a specific distance. My rides are now 10 miles at a time - which, interestingly enough, equates to about 400 calories anyway. So it's not too different from my original routine. But I want to start measuring distance, and work myself into 60 miles a week as a benchmark. Eventually I'll ride more than 10 miles at a time, and then increase that distance.
Also in September, I had a checkup with my doctor. We discussed the prescription anti-anxiety medication I'm currently taking, and decided to go for at least one more 90-day supply after this next prescription runs out. I do feel like I'll be interested in seeking another relationship again, but I promised myself that I'll go into talk therapy first. I want to look into this for the coming month, and see if I can start talks with a professional. A friend of mine made some recommendations for a local hospital, but I want to also look into some advice from coworkers who happen to be counselors.
TO SUM UP
The summer seems to have been a bumpy ride, and September wasn't much of an exception to that, but I'm easing myself out of it now. A lot of things (at least for me personally) are moving forward in a positive direction, and I'm happy about that. A few more months, and I imagine my "new normal" will be normal enough for me to consider romantic relationships as a possibility again and although they aren't a priority right now, just knowing I'm open to it instead of deliberately closing myself off from them will be another positive step forward.
---
Ad:0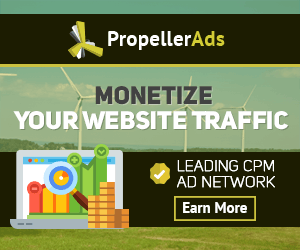 ---