Experienced Life
2019-09-17 09:47:05 (UTC)
Getting colder
Finally!!! The weather is getting cooler. Nothing like a cold morning wrapped up in your fleece blanket in bed not wanting and not needing to get up. Now that I'm up, got my coffee and let me tell you. Hot coffee in the A.M. is so much better on a colder morning :) The aroma then the first sip and you can't help but say aaaaaaahh :) I learned to drink it black to keep away from dairy for my weight and I use stevia or stuvia. Whatever sugar free sweetener it is. Supposedly it some natural sweetener so no sugar. It's ok. Not like sugar or honey but it helps with the weight in the long run.
Before I made my coffee, I took a peek in the garage just to make sure I didn't dream that stuff up about my truck and yup!!! All the stuff I did yesterday to it is still there :) Not much to do today. Going to get my truck washed. Go take care of some financial stuff at the bank. Put on my hood deflector for my truck. Clean up the house a bit more. Hit the gym.
Still thinking about buying a fishing license. It's almost the end of the year so it feels like I'm wasting my money since licenses get renewed at the end of each calendar year. It's just that the salmon is biting this year. Still early on but a lot of people on my Facebook fishing group are getting hookups. Then comes the lake trouts as it get's colder!! It's too dang tempting.
I'm also eyeballing another Hobie kayak and I'm seriously considering getting another one. Different model from my current Hobie Revolution 13. The one I'm wanting is the new Passport 12'. It's about 1100 bucks cheaper than my Revo and its thermomolded instead of rotomolded. If that don't make sense, no worries, it's silly kayaking talk. The main thing is I get another kayak to fish off of and I can now bring a buddy with me to go kayaking with me. Not too many of my close friends own kayaks. Maybe only about 10 of them do. So now I can invite the ones that don't have one to go kayaking with me sometimes. And.... in case I date again, I could set up a kayaking date on the lake. I think that'd be cool.
Here is a link to the kayak I want :)
https://www.hobie.com/kayaks/mirage-passport-12/
---
Ad:0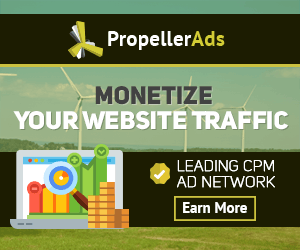 ---