Experienced Life
2019-08-27 20:24:58 (UTC)
Dinner with friends
Went to the new gym doing my sad ass workouts. Lots of cool equipment but I can only go on the cycle and treadmill for now. Sigh... Feel like a kid in the carnival that is too short to go on the cool rides. It's not that exciting too. An hr on the treadmill feels like 45 min. Unlike my crossfit class which is an hr but feels like 10 min. So I need to hit 1300 Meps (points on my myzone app) to make it to the next level. Amazingly, I'm almost there. I'm at around 1100 so less than 200 more to go before the end of month. I normally triple that amount but because of my surgery, I was kaput. So just a couple more days of that death defying treadmill and I'l hit the minimum mandatory points to get promoted to a new rank of "platinum". What do I get? Jack squat! Except you do have some bragging rights with the other gym peeps :)
My friend Jenni took me out to dinner tonight. It's nice that friends don't forget about you when you're a little out of commission. We had sushi. Is had two rolls and a bottle of saki!!! I know it's bad carbs but it was a nice dinner and I loved it :) My other friend invited me to his place on Saturday for dinner. I think I can drive now but if I can catch a ride, I'd prefer that. He'll be making corn beef cabbage. I think they want to go wine tasting again that morning too. Not sure if I can do that. I'm still weak and get tired quickly. But hey!!! It's wine tasting. How bad can it be?
Today, I had to laugh. Loony-roomy used the last paper towel from the paper towel roll in the kitchen. We usually take turns brining a new one out. I brought out the last couple and I don't mind. It's not going to break the bank. Anyway, she took the last sheet out and instead of bringing out new roll, she goes to her bedroom and comes back with one sheet jut for her. It was so funny and selfish that I had to laugh. I nicely said to her "Oh, this is how it's going to be with paper towels now?". lol She said "Oh, no, it's no problem. I have more over there". Meaning she has more in her bedroom. I laugh at how greedy and selfish she is. Whatever, I thought it was a shaking-my-head funny moment.
My neck pain has been tough these past couple of days. Hopefully soon it'll be ok and I'll be back to norm. Weight has been ok I weighed in at 159 lbs. I can live with that.
---
Ad:0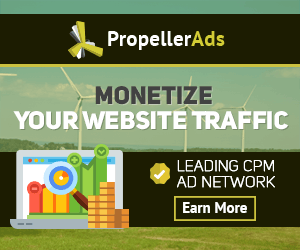 ---