slightly exaggerated
2019-06-21 01:00:46 (UTC)
it's been a capital W week, folks!
You're not going to goddamn believe this, but things are going well with Emilie. Really well, I think? There actually might be something real here, well. So much so that I feel confident enough to blast off an entry with that much optimism?
We've struck such a chord, it's beautiful to be a part of. Monday was otherworldly (just gonna gloss on that for now), but the story about yesterday is the one I'm going to tell.
I was bored. I knew I wanted to get out and go, take in some fresh air or whatever. I came up with the idea of seeing how much battery it would take to get to Billings bridge and back. Em (need better pet names. I'm insufferable) said she lives around ther--what! people with scooters and disabilities do shit like this sometimes, staking out new distances, it's in the manual. Err. So I head out, with the tunes on my 'phones. It was such a delightful ride - my heart has been so full, it's fucking ridiculous. Get to Billings, decide to check out the mall. A guy super chill accessible opened the door -- there's an art to pressing that button and not being in the way and actually being the opposite of helpful. This dude had skill. I went to David's tea, because she likes David's Tea OBVIOUSLY annnd she has a milestone in a few days. Nice gesture, why not. And maybe a chance to make an impression. Ugh preamble, I'm sorry. -- so I'm leaving David's Tea and my phone starts ringing, twice.. it's her(?), but I'm too busy scooting to answer. I pull over and get a text from her. of me in David's goddamn tea! She was there with her friend Hannah the entire time! I scanned the room quickly as I was turning and leaving David's tea, but nothing clicked. My head is spinning by now. They catch up and we all have a hardy laugh. Hannah already knows who I am, that's how I am this confident. She seems really cool too. From there they asked if want to tag along with them to Walmart (he'll yeah) for Benadryl and bikini tops 😅. Honestly, I had a blast., unexpected, they're hilarious chicks. We were all a little weirded out by the randomness I think. I was at least, but man. I did take note of how well I thought I handled the surprise of it all. Something like that may have detailed me a few months ago, but we were all almost bantering almost immediately and I felt good about it. I egsdxvv
You can't tell me the universe isn't trying to bring us together. What the fuck
---
Ad:0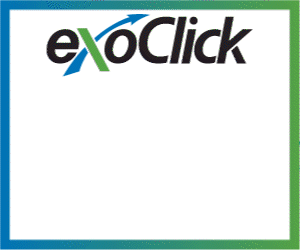 ---