kestrel
2019-04-01 02:02:27 (UTC)
Goals Review - March 2019
[any identifying names and locations will be changed for protection and privacy. This is also a succinct update, since I'm rather tired today.]
GOALS REFLECTION - March 2019
ROMANTIC PARTNER
Well, easy come, easy go. Long story short, I started dating a woman in late January. Things were going great, but I gradually felt more and more anxiety and nervousness as time went on. It culminated in one weekend, when I clammed-up and withdrew, causing her distress and hurt feelings.
She and I have talked about it in an effort to reconcile. My belief is that being hit by the car, the surgery that followed, the physical therapy that followed that, and finally the breakup with my previous relationship a short time after that rattled me significantly and I still have some issues to work out. I've explained to my most recent dating partner that I want to see a therapist to regain my self-confidence and reduce my anxiety. Otherwise I'm just going to be repeating the same terrible habits over again.
This was a bummer. She's a special woman and when things were good they were very, very good.
GAME DESIGN
I exhibited two tabletop game designs about halfway through this month at a major convention, and I couldn't have asked for a better experience as far as my design projects are concerned. My year-old card game is still strong, and I have some solid feedback to use in clarifying actions for the player, and turn resolution. Meanwhile, my youngest design hit the table and was received warmly. I'm pleasantly surprised at how well playtests went. I have a couple more things to do with that game, but it's strong and doesn't need any drastic fixes.
I feel like I'm highly-regarded by my fellow game designers. This is also a surprise and a privilege, particularly so since I've not had anything published yet. I'm looking forward to a designer's retreat later in May.
Incidentally, in mid-April I'm exhibiting some of my video games with a couple other game-making friends of mine at a regional education-entertainment event. This will be our second year doing it. I've spent a lot of free time lately updating some of my old games, which I'd put off for quite some time. It was nice to be back in the saddle of videogame-making.
INCREASED INCOME
My supervisor has discussed with me the notion of additional hours and training opportunities. He has made it clear that he wants me to lead the nascent "training department," and I feel like I'm ready for that role. The day job has been going quite well, as far as I can tell.
FAMILY TIME
I've visited a few times in the past couple months, and it's always been enjoyable. My sister's wedding happens in mid-April, and I'm the officiant. I paid $60 for an instant online ordainment. I'm currently reading through some of the literature about officiating weddings, and am looking forward to the opportunity.
It's not very often an atheist is ordained. So it goes. :)
FITNESS & HEALTH
Long story short, our neighbour's house burned down, and the house I live in suffered some smoke damage. Couple that with various deadlines for side projects, the extra time I'd spent cultivating a relationship, and seeking out a place to move, the result is some low energy. I took nearly two weeks off from exercise, primarily due to the fact I could still smell smoke in the air and I didn't want to be breathing it in so deeply. I'd not ridden the exercise bike so much, but I've been outside for walks.
After I move (which happens next weekend), I'll feel "nested" enough that I can go back into a routine exercise bike regimen. Until then, it's catch-as-catch-can.
---
Ad:0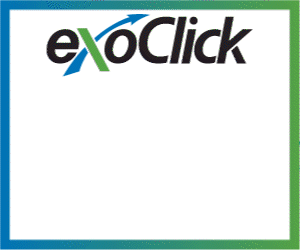 ---